KAMPALA-UGANDA/NEWSDAY: One of the widows of the late billionaire owner of Kalita Transporters Limited is under fire for her alleged involvement in fraudulent activities that helped her takeover all properties of the deceased.
She has reportedly already sold away many of the properties.
And now Ms. Loy Hope Kaganda, the woman in the spotlight has been summoned but six months later refused to appear before police to assist in an ongoing investigation over allegations of forgery, uttering of false documents and swindling cash worth Shs.6.23bn paid to Kalita by government.
Kaganda along a step son, Asiimwe are accused of altering company documents in which Kaganda became Managing director and another man as a company secretary while at the same time they kicked out one of the daughters of Mr. Mugisa who is registered as a director and shareholder in the company.
Yet the articles and Memorandum of Association require any changes to be decided by the shareholders.
Kaganda is also accused of forging papers that she allegedly filed with the Uganda Registration Bureau (URSB) to appear as if she was legally married to Mugisa by the time he died on April 3, 2013 yet this is challenged by the family.
In a March 25, 2022 letter from the Uganda Police Force, a copy of which Newsday has seen, Kaganda was summoned to explain the allegations but she has refused to appear.
"The office of the Director of Prosecution together with the Directorate of Criminal Investigations are investigating the above cases. The police is empowered to summon the attendance of any persons whom the police has reason to believe has valuable information, exibits or documents to assist any ongoing investigations,
Kaganda was required to appears before the investigators on March 30 but has never made a show since then.
The head of the investigations at the URSB, Brenda Oinebye described Kaganda as elusive but that police was pursuing her.
"There is some primary evidence on file but we are waiting for a forensic report to ascertain whether the signatures appended to documents were forgeries," Oinebye said.
Last year in April, government paid Kalita Transporters a total of Shs.6.23bn all of which was managed by Kaganda. It was compensation to the loss incurred when businessman Ham Kiggundu evicted Kalita Bus company from their terminal at Nakivubo.
Kalita Transporters was registered as a trading company in September 2012. The late Mugisha held 80 percent of the shares while four of his children had an equal share of 5. These children registered shareholders include Mark Luck who was a student at the time, Joan Lucky, Jackline Kajumba and Jacob Mugisa.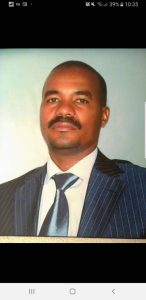 One of the widows, Ms. Shamim Kalungi has accused Kaganda of bad conduct and selfishness that has led her to seize all family property and deregister some shareholders while also she has introduced new shareholders fraudulently.
"Kaganda's character is deplorable. She is childishly selfish but we will pursue justice. We are seeking the intervention of the President," Kalungi said.
Kalungi is the first wife to Mugisa and they had two children-Jackline Kajumba and Jacob Mugisa. Both of these are shareholders in Kalita Transporters Limited but have since been stripped of their benefits.
Documents indicate that Kalungi said before the death of her husband, they had been married for eight and had two children Jacob Mugisa and Jackline Kajumba. But in total Mugisa left six children.
"We had decided to protect our step mom, deciding to keep away from the media. We thought she would change her behavior but she hasn't. Our pursuit for justice will continue. Dad left billions of cash and property. We are toiling yet Ms. Kaganda is enjoying the fruits of our dad," Jackline who now lives in Dubai said on Sunday.
She said in their efforts to seek justice, they have met many blockades including Kaganda allegedly compromising some of their lawyers.
"There was also one conman Nasif Ismael who was introduced to us by my friend Madina Shainaz they took off with our money. They paused as lawyers but were indeed not," Jackline said.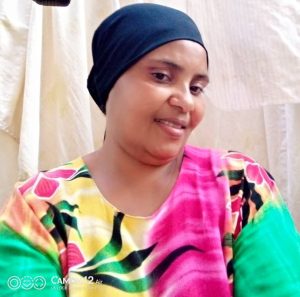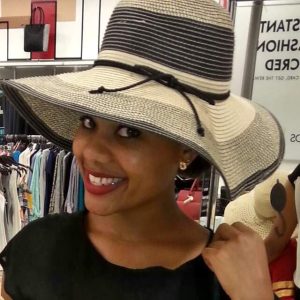 Currently, a case of falsifying documents and forging documents to enable Kaganda become an administrator of the estate of Mugisa has been filed at the family division of the high court.
A court inventory in which Ms. Kaganda has distributed property-giving herself all those in Prime locations in Kasese, Kampala and Fort Portal.
But even as these are shown on paper, no child of the co-wives has received anything.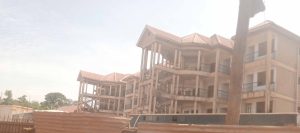 According to Sunday Monitor, Mugisa's properties have been shared as follows.
Distribution
Matrimonial home in Kyenjonjo—remains family property.
  Wakaliga apartments marked as Block A and B—All ground floors taken by Kaganda; Mark Asiimwe—3rd floor; Jackline Kajumba—3rd floor; Jacob Mugisa—2nd floor; Joan Kusiima—Block B 2nd floor; Jeremiah Kusiima —1st floor Block B; and Musiime Praise—Block A 1st floor.
  Plot 1115 (0.100 hectares at Wakaliga)—Ms Loy Hope Kaganda
  Block 17, Plot 1102 (Rubaga)—Loy Hope Kaganda · Block 196; Plots 918 and 916, Kisasi—Musiime Praise, Jeremiah Kusiima, Joanne Kusiima, Bright Pascal and Mark Asiimwe.
  Building at Plot 6, Malibo road Fort Portal— Mark Asiimwe, Jackline Kajumba, Jacob Mugisa, Joanne Kusiima, Jeremiah Kusiima, Praise Musiime, Tindyera Efransi Abwoli.
  Plot 6, Malibo road, Fort Portal—Unnamed caretaker.
  Plot 125, Fort Portal (0.112 hectares and Buryaha-10 decimals)—Loy Hope Kaganda.
  Land in Bukwali Division, Fort Portal—children.
  Plot 1, Kabarole (0.264)—Loy Hope Kaganda · There are also other 10 plots of land spread out at Lugard road, Boma road, Kiculeeta, Tooro road, Kyenjojo, Kaboyo road. They were distributed to Hope Kaganda and children.
In Pictures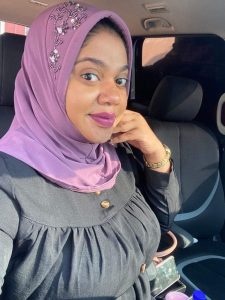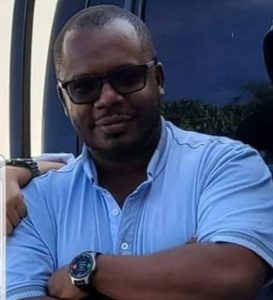 Do you want to share a story, comment or opinion regarding this story or others, Email us at newsdayuganda@gmail.com Tel/WhatsApp........0726054858