KAMPALA-UGANDA/NEWSDAY; Kampala Affairs minister Minsa Kabanda has rallied the public to use the Islamic banking system to foster development.
Islamic banking means a borrower takes a loan but doesn't pay interest, a chance which Kabanda said would assist development when people can acquire easy loans to capitalise their ventures. Currently, conventional banking is a thorn in the foot as banks charge exorbitant interest rates.
Speaking during a fundraising drive at Uganda Muslim Association (UMA) Building at Nakasero over the weekend, Kabanda revealed also encouraged Muslims to be united as a means to their personal development and the country at large.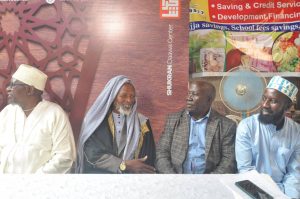 Present at the event was National Unity Platform (NUP) secretary general Mr Lewis Rubungoya who made a contribution of Shs.2 million. Makindye division mayor Mulyanyama contributed Shs.1 million and promised to add more.
Over 60 Millions was raised at the Function .
In essence,Islamic banking is a banking system based on the principles of Islamic or Sharia law. It is underpinned in application by concepts derived from the Quran and the writings of Islamic scholars. These concepts revolve around the value of a sound currency and fairness in transactional dealings, the latter being structured within the bounds of Sharia law. Parties to any transaction in this banking system are obliged to conduct their business affairs, with a focus on what is permissible and lawful under Sharia law.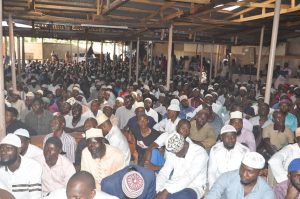 Islamic banking transactions are guided by morals and value system as derived from Sharia Law, and these demand: transparency and full disclosure between parties to a transaction; good faith in conduct by the parties to a transaction; and participation in transactions that do no harm to the wider society. Consequently, transactions in Islamic Banking are often viewed as a culturally distinct but religiously motivated form of ethical investing.
Do you want to share a story, comment or opinion regarding this story or others, Email us at newsdayuganda@gmail.com Tel/WhatsApp........0726054858