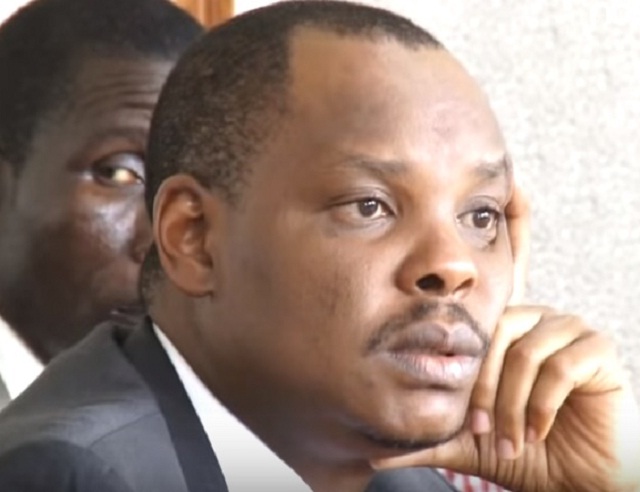 Kampala. As the controversy over the burial of lawyer Bob Kasango rages on, his mother has said she will reveal the true father of the fallen lawyer at an appropriate time.

Ms. Rose Kabise, has said that Mr. Sam Okello, who is being fronted as Kasango's father, does not have any paternity relationship with the deceased advocate.

She said she is the only one who knows Kasango's father and it is the reason she insists that her son should be buried at Wikusi village, in West Budama County.

Kabise, who was accompanied by her son and daughter who preferred anonymity, said Kasango was named Robert Othieno but the name was changed to Robert Kasango because of the uncle who died at the time he was born.

"I have read stories claiming that Sam Okello is Kasango's father," Kabise said. "That is not true. I know the true father of my son. Sam Okello is not in any way related to him. I can call him a guardian. He helped to raise him."

Kasango died on Saturday inside Luzira Murchison Bay hospital where he had been rushed for treatment by Luzira Prisons leadership. Kasango was serving a 16-year jail term handed to him in 2018 after he was found guilty of stealing 15 billion shillings meant for more than 6000 pensioners. He succumbed to heart complications.

The family said if Sam Okello was the true father, then the burial would be in Maguria village, Tororo County. But since Okello is allegedly not the biological father, Kabise said, her son will be laid to rest at Wikusi village, West Budama County, in Tororo district.

Kabise promised to reveal more details when she recovers from illness. The family added that they have not appointed Hon Fox Odoi as their representative in the negotiations but he is volunteering. URN could not reach Odoi as he did not pick our calls.

It remains unclear when Kasango will be laid to rest as the two families seem to be far from reaching consensus. "We had earlier agreed with Nice Bitarabeho [widow] that burial would be in Tororo, but we were surprise when announcements were made that burial was to be in Fortportal," Immaculate Alweny, one of Kabise's daughter said. "We suspect there is someone pushing her for unknown reasons."

Efforts to speak Bitarabeho were futile as she did not pick our calls. 

Kasango's body was by press time still being kept at A Plus home in Mengo. The family said Kasango had bought land near their ancestral home in Wikusi and that there is a house he was building.

Solomon Opio, who is introduced as the last born of Kabise's children, had earlier repeatedly said that burying Kasango in Fort Portal would lower their dignity. 

James Kasango, the young brother said they will ensure Bob Kasango, will be laid to rest at their ancestral home. There was scuffle on Tuesday at All Saints Church Nakasero as two families fought for the deceased's body.

Kasango's casket was hijacked and loaded on a waiting Canter truck. But police intercepted the truck in Namugongo and handed back the body to A Plus funeral service. Since then, families have failed to agree on where to bury him.
By Joseph Kato & Our Reporter
Do you want to share a story, comment or opinion regarding this story or others, Email us at newsdayuganda@gmail.com Tel/WhatsApp........0726054858