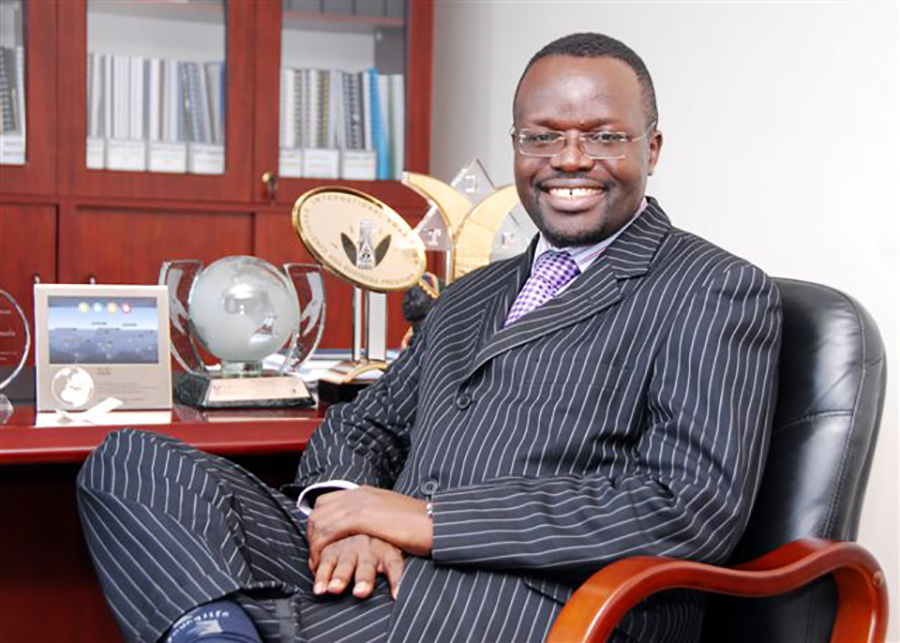 Kampala. Prof. Venansius Baryamureeba has thrown a bombshell attacking the husband of Kampala Woman Meme of Parliament as a fraudster who escaped from Uganda to Kansas City, Missouri in the United States with unpaid debts.
This follows accusations by Nabila's husband Isaac Ssempala Ssebaggala of a ten year sex relationship between his wife Prof. Barya.
But in a lengthy documents on Tuesday, Barya alleged that it was in 2005 when he first met Ssempala introduced to him at the residence of political veteran Bidandi Ssali by Nabila where the trio had a political meeting.
" (Later in 2006) they both approached me and I agreed to provide support to Hon. Naggayi's parliamentary campaign. As I came to know them better, I discovered that Mr. Sempala had no stable income and was always using a house to secure loans and at times sell family property to get money," Barya alleged.
He said that he helped the couple to rescue their house from equity Bank that had advertised for sell on public auction after they failed to repay a loan having been indebted with four heavy loans including one from Ssempala's brother, a former Makindye West MP contender, Mr. Farouk Ntege.
The said house is registered as Leasehold Register Volume 4004 Folio 8 situated in Kyadondo Block 273 Plot 5 Katuso Close at Katuso in Kampala District.
On 20th August 2010, Barya says, Mr. Sempala signed a mortgagor's approval to sell the above property if he defaulted and in February 2013, Equity Bank through Sekabanja and Co. Advocates advertised the property to recover the loan for which Mr. Sempala had defaulted.
"Hon. Nabilah approached me as a family friend to intervene and save their property and I caused a meeting on 13th February 2013 with Equity Bank. At this meeting, agreed to pause the sell by two weeks within which Mr. Sempala and Hon. Nabilah should have gotten the money," Barya says.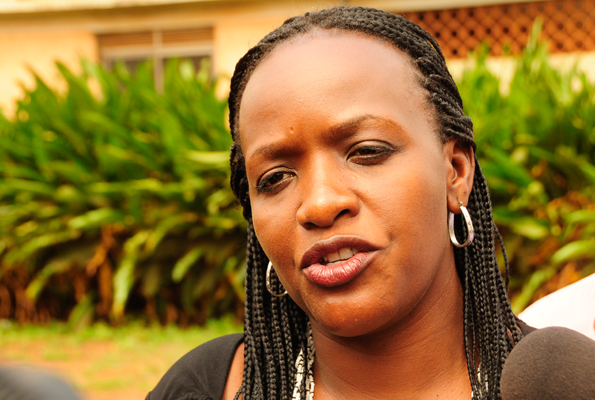 HE adds that after the meeting, he discussed with the Ssempalas they had to get the money or forfeit the house.
"I (offered I) would provide them with a friendly loan of UGX 450 Million on condition that he (Ssempala) writes to Equity Bank (U) Ltd to release the title to his wife Hon. Nabilah once the outstanding loan was cleared and at the same time he signs open ended transfer forms," BArya says.
He said that the said loan was to be repaid in eight years but before they repaid it, they requested for another loan of Shs. 400m to buy a family house in Canada at Edmonton A-B T5y 3b7, 4607-152 Avenue.
Prof. Barya said that the Ssempalas owe him Shs. 800m in unpaid loans.
"I thought this would be resolved legally/amicably but since my has been dragged into the public domain through the media, I am compelled to provide answers to the public through the same media," Prof. Barya says..
He threatened to invoke clauses of the loan agreement that empower him to take over the house- after all loans should have been paid by March 1, 2021.
Barya also said that to Ssempala, fraud is common.
"Mr. Ssempala, a Canadian citizen, came to Uganda and got a national ID, registered as a voter without applying for duo citizenship. He illegally voted on 14th January 2021 for Presidential and Parliamentary elections. For him committing fraud and defrauding people of their money is the order of the day," Barya said.
Efforts to get a comment from the Ssempalas were futile.
Do you want to share a story, comment or opinion regarding this story or others, Email us at newsdayuganda@gmail.com Tel/WhatsApp........0726054858