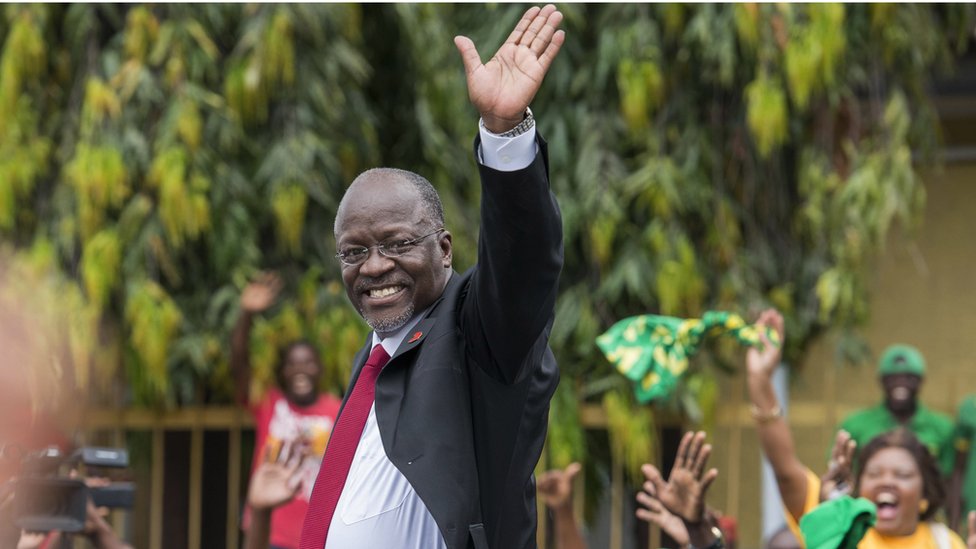 In Summary.
The much loved and equally hated leader is believed to have died days before official announcement.
Vice President Suluhu Hassan broke death news of 61-year-old after weeks of ambiguity over his situation.
TANZANIAN President John Pombe Magufuli, the Bulldozer is dead.
A televised announcement on Wednesday by his Vice President Samia Suluhu Hassan said the 61-year-old president had died of a 10 year "heart condition" he had suffered.
Suluhu will now be sworn in as Tanzania's President to complete the remainder of Magufui's term.
Magufuli died at a hospital in Dar es Salaam. He was last seen on February 27 and was unseen for days fuelling speculation he was ill of Covid-19, and many people announced him dead.
Reports first indicated he had been admitted to Nairobi Hospital and India but these were roundly denied by government officials who insisted the leader was 'busy' with his work. Dozens of Tanzanians were detained for discussing Magufuli's health.
For long, Magufuli had downplayed the harshness of COVID-19, asking his nationals to pray and use steam inhlation to protet against the disease.
He had been at loggerheads with the World Health Organisation which had been arguing him to adopt conventional protective measures of Covid-19. His country last released infection numbers in 2020 and he declared the country corona free in June 2020.
He had been loved and named the Bulldozer for his tough stance against corruption but the love never lasted as he unleashed an iron fist shortly after his first election as President.
Magufuli has served as the fifth President of Tanzania from 2015 until his death in 2021.
He born in Chato, north of Tanzania in 1959 and studied Chemistry and Maths the University of Dar es Salaam. He taught the same subjects before becoming a cabinet minister of Works, Transport and Communications in 2000 a position he held until his election as President in 2015.
Magufuli oversaw closures and suspensions of Media houses and hated dissent.
Do you want to share a story, comment or opinion regarding this story or others, Email us at newsdayuganda@gmail.com Tel/WhatsApp........0726054858