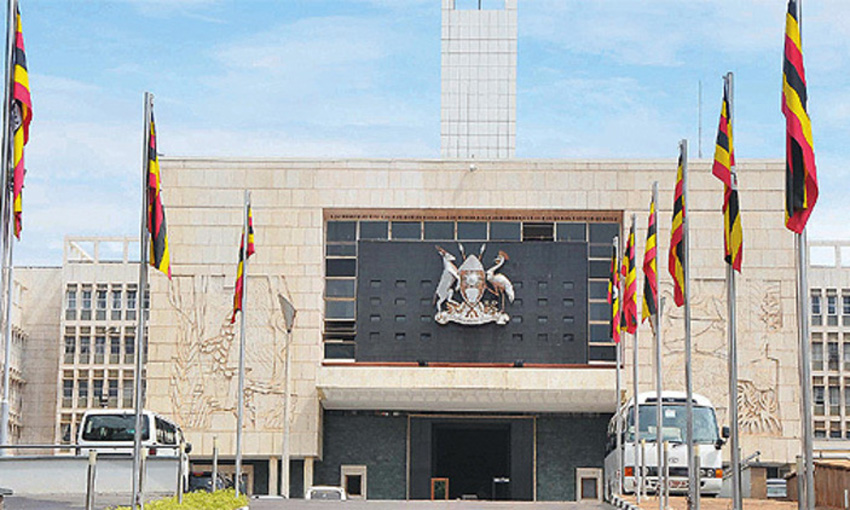 URN
In Summary; For Kyamuswa county in Kalangala district, FDC's Kabuusu Moses defeated his rival Birungi Carolyn Nanyondo of NRM with 392 votes.  In Bugabula North in Kamuli District, Teira John of NRM defeated his closet rival, Mulindwa George, an independent with 168 votes.
At least 50 Members of Parliament-elect won their races with less than 500 votes, according to an analysis of the parliamentary results released by the Electoral Commission. The majority of these are either independent candidates or belong to the ruling National Resistance Movement-NRM party.

The majority of these independent candidates who ended up winning the races albeit with small margins, contested in NRM primaries but chose to contest as independents after being defeated from within the party. A number of those who lost have now run to court to try and nullify the outcome.

In Kilak County North, Anthony Akol, a candidate of the Forum for Democratic Change-FDC party, got 6,534 votes defeating Ojera Christopher of NRM with a difference of 168 votes. Ojera got 6366 votes. In the Arua Central division, NRM's Jackson Atima Lee got 6,570 votes against Kassiano Wadri's 6,038 defeating him with 532 votes.

Reuben Paul Chelimo of NRM in Kongasis county in Bukwo district defeated independent candidate Sabila Nelson with 6821 against 6714. The difference between the two candidates was 107 votes. In Bughendera county south in Bundibugyo district, independent candidate Acrobert Kiiza Moses defeated NRM's Kibazanga Christopher with 13,897 against 13,462 respectively. The difference between the winner and the loser was just 435 votes.

In Busia district Samia Bugwe south constituency, independent candidate, Were Godfrey Odero defeated his closet challenger NRM's Maganda Julius Wandera with only 287 votes. Were got 8,098 votes against Maganda's 7811 votes. 

In Dokolo North, NRM's Ogwal Moses Goli defeated his challenger, the incumbent, Amoru Paul with a difference of 248 votes only. Ogwal got 11,428 while Amoru got 11,180. In Fort Portal North Division, Margret Muhanga survived narrowly having defeated her rival independent candidate, Ruhundwa Solomon with only 91 votes. Muhanga got 7911 votes against Ruhundwa's 7820 votes.

In the Hoima West division, NRM's Ruyonga Joseph escaped defeat from ANT's Kasule Ismail with a difference of just 157 votes. Ruyonga scored 6369 votes against Kasule's 6212 votes. In Ibanda north, Kyooma Xavier of NRM scored 13,186 votes against his closest rival independent candidate, Guma Gumiisiriza who scored 13,186 votes. The difference between the two candidates was 327 votes.

In neighbouring Ibanda municipality, NRM's Rwaburindore Tarsis defeated independent candidate, Agaba Peter with only 356 votes. Rwaburindore scored 16,088 votes against Agaba's 15,682 votes. In Iganga municipality, independent candidate, Peter Mugema defeated FDC's Abed Nasser Mudiobole with 109 votes. Mugema scored 6621 while Mudiobole scored 6512 votes.

In Kigulu North, NRM's Kyatulaga Fred Bwino defeated independent candidate, Badogi Ismail Waguma with 406 votes only. Kyakulaga scored 14,560 votes against Badogi's 14,154 votes. In Isingiro west, Arinaitwe Reuben, an independent, defeated NRM's candidate Tumwesigye Anthony with just a paltry 17 votes. Arinaitwe scored 7,975 votes against Twumwesigye's 7,975 votes. In Jinja South division east, NRM's Igeme Nathan Nabeta defeated ANT's Paul Mwirue with just 237 votes. Nabeta scored 5,817 votes against Mwiru's 5580votes.

In Kaabong district's Dodoth East, Komol Emmanuel, an independent defeated NRM's Lokeris Samson with just 11 votes. Komol got 7,903 votes against Lokeris' 7892 votes. In Ndorwa East, independent candidate, Wilfred Niwagaba survived by a whisker having got 15,962 against his closest rival Begumisa Protazio's 15826 votes. The difference between the two was 136 votes.

In Ochero County of Kaberamaido District, Emigu Julius of the FDC, defeated NRM's Isala Eragu Veronica with 458 votes. The latter got 4284 votes against the former's 4742. In Bugagaizi south in Kakumiro district, Tumwesigye Josephat of NRM defeated independent candidate Lubega George with 470 votes.

For Kyamuswa county in Kalangala district, FDC's Kabuusu Moses defeated his rival Birungi Carolyn Nanyondo of NRM with 392 votes.  In Bugabula North in Kmauli district, Teira John of NRM defeated his closet rival, Mulindwa George, an independent with 168 votes. Teira got 11,181 votes against Mulindwa's 11,013.

Others who also won with very narrow margins include Lokwang Philphs [NRM] in Napore west, Karenga district, who won with a difference of 199 votes, Thembo Gideon [NRM] in Busongora south who won with a difference of 79 votes, Tayebwa Herbert [NRM], Kashongi County, 290 votes. In Matheniko county, Lokii John NRM, defeated his opponent with 192 votes. In Bukooli south county Adidwa an independent defeated his rivals with just 46 votes.

In Bukimbiri county, Kisoro district, Eddie Kwizera [NRM] won with a difference of 491 votes while in Kitgum, municipality, Onekalit Denis of FDC defeated the state minister of environment Beatrice Atim Anwar with only 211 votes. In Koboko North, Musa Noah an independent won with 317 votes. In Kwania county, Ayoo Tonny of NRM won with a difference of 180 votes. In Soi County, Chemaswet Abdi of NRM defeated his closet rival with 302 votes.

Others who defeated their rivals with less than 500 votes include, Akugizibwe Aled [NRM], Buruli county, Businge Joab [FDC] Masindi municipality, Wambede Seth [NRM], Mbale northern division, Nsegumire Muhammad [NRM], Mityana North, Hashim Sulaiman [NRM], Nebbi municipality, Achayo Juliet [NRM], Ngora county, Omara Paul, [Independent], Otuke County, Ogwari Polycarp [independent], Agule county Paliisa, Orone Derrick[NRM]  Gogonyo County Paliisa district, Ndyomugyenyi Roland, Rukiga county, Mushemeza Elijah Sheema south, Attan Okia Moses [FDC] Soroti east division, Ekanya Geofrey [FDC], Tororo north county, Okorimoe Janet [NRM], Abim woman, Atuto Jacinta [NRM] Kapelebyong woman and Tumwine Anne [NRM] Ntoroko woman. 
Do you want to share a story, comment or opinion regarding this story or others, Email us at newsdayuganda@gmail.com Tel/WhatsApp........0726054858