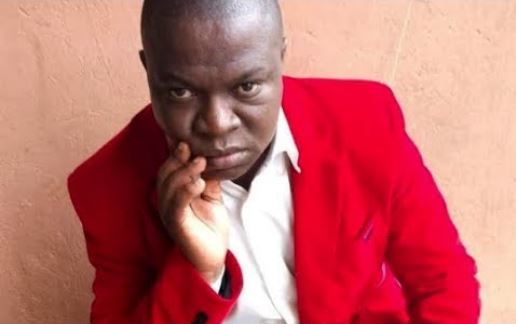 By Our Reporter.
On September 27, 2015 Mr. Richard Ssegirinya walked into the chambers of Counsel Asuman Basalirwa.
Purporse? Ssegirinya, aged 33 was swearing an affidavit to abandon one of "his names" Richard to Muhammad in order to suit the forged academic transcripts he had just bought from Nasser Road Printers in Kampala.
"Know Ye All Men by this deed that I Ssegirinya Muhammad formerly known as Ssegirinya Richard, a citizen of Uganda hereby resound and abandon the use of my former name," he swore.
"And I hereby authorize and request all parties to designate, describe and address me as Muhammad Ssegirinya for the former said name of Ssegirinya Richard," the deed read and was witnessed by Asuman Basalirwa as commissioner of oaths and advocate.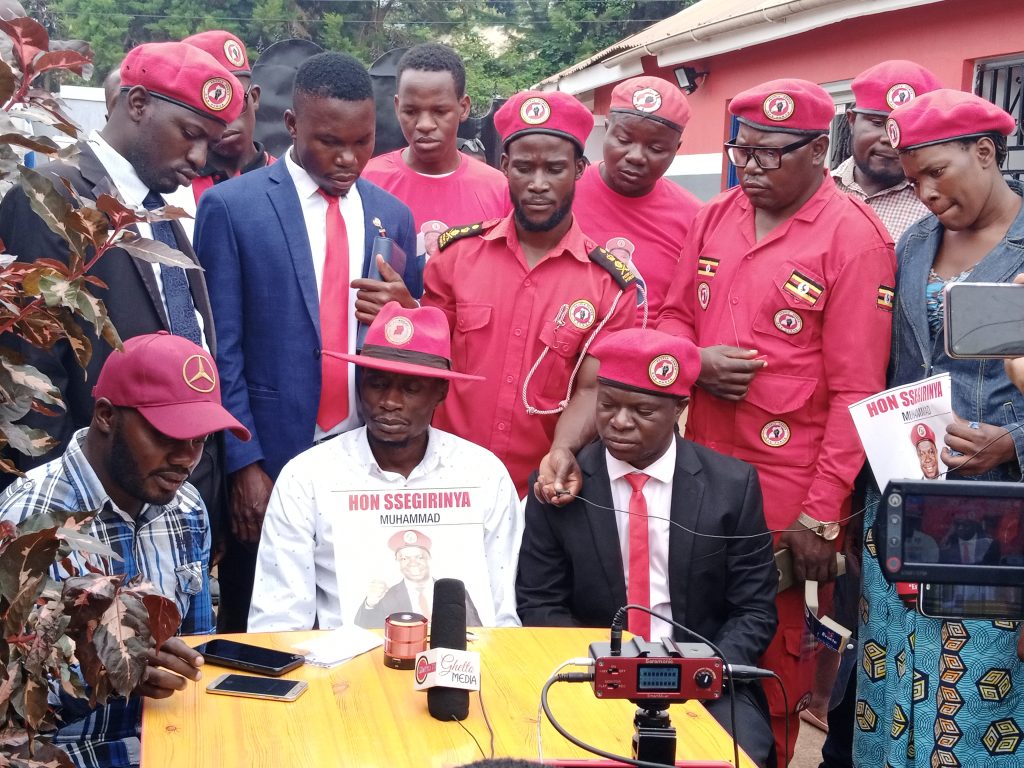 At the time, Ssegirinya was preparing to contest for Kawempe North parliamentary seat before he switched to the post councilor to City Hall representing the same area, having been denied a ticket by his party the Forum for Democratic Change (FDC).
On July 14, 2020 on Page 39 in Daily Monitor Publication, Ssegirinya declared and published an article informing the general public of the name change.
But together with his accomplices he had misfired using the school code of Pimbas S.S where he claims to have sat his O'level and A'level with that of Mengo Senior School.
In the fakery Ssegirinya claims he passed in second grade with 47 aggregates in the year 2007. In 2009, Ssegirinya's A'level papers show him having 20 points in History, Economics, Entrepreneurship and Christianity
Bu it is known why a candidate who at the time government would sponsor, opted to go for a diploma course at Datamine Institute.
On October 15, 2020 Ssegirinya tendered in his forged papers to the Returning officer of Kampala who later nominated him for Kawempe Noth MP.
He had contested with many hopefuls including incumbent Latif Sebaggala, DP's Sulaiman Kidandala among others.
And he was luckily elected. Ssegirinya is known for his philanthropy, fighting for the common man's cause and charming.
But before he is sworn in, Mr. Kidandala who in an interview said he wants quality debates in Parliament sought for clarity from UNEB on the academic qualification of Ssegirinya.
In their reply, UNEB indicates that code number U0053 belongs to Mengo S.S and that specifically, number 54 of O'level belongs to Nampiima Sarah who sat in 2007. Index number 754, belongs to Nabadda Moureen who sat in 2009.
"The certificate serial numbers U1884798 and A0964827 whose copies you submitted for verification are not authentic documents issued by the board," Mr. Pater Anywar responded on March 17 on behalf of UNEB.
In an Interview with The Observer published online on February 3, 2021, Mr Ssegirinya, named his Primary School as Kaddugala where he later left to join Kaduggala S.S from S1 to S3 before achieving a bursary to Pimbas S.S where he sat his O'level and A'level.
But a close confidant of Mr. Ssegiringa has told Newsday that the Kawempe North MP-elect is a senior three drop out.
"When he came to Kampala, he never continued with education because of financial difficulties. He explored the business of Matooke and Sugar sales before becoming a radio caller based in Kyebando," his friend said.
He also worked as a cleaner at a restaurant on Luwum Street called Mariz Restaurant found in the City Centre Complex building.
His consistence in calling radio stations earned him a name of voice of Kyebando and "MP to-be Kawempe North."
In 2011, he contested for MP Kawempe North, but lost to Latif Ssebaggala. In 2016, he contested as councilor as an independent and won.
He has crossed from the Social Democratic Party (SDP) to Forum for Democratic Change and now settled in the NUP.
He has often told friends that he arrived in Kampala on a truck carrying Matooke and disembarked from Bwaise.
But Ssegirinya in a video message insisted that he has got the required papers and no one will oust him from Parliament.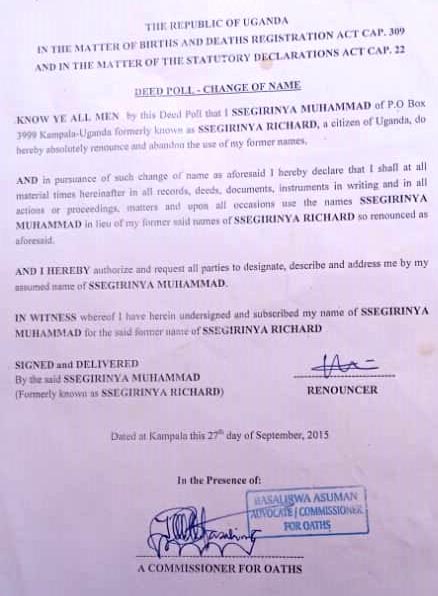 Do you want to share a story, comment or opinion regarding this story or others, Email us at newsdayuganda@gmail.com Tel/WhatsApp........0726054858