The Local Government Finance Commission has called for a specific law that stipulates how much money Local Governments can get due to the high demands in the sector.

According to Dr Agnes Atim Apea, the chairperson of the Commission, there has been a reduction of the Local Government share from the national budget, and this has been a trend for some time.

Apea was today presenting the reports of the commission for three years to the Speaker of Parliament Rebecca Kadaga in Parliament. She says that the transfers as a share from the national budget for the Local Government has been falling for the past 10 years.
Although the transfer as share from the national budget was high for Local Governments in 2009, at 23.8%, it decreased to 15.3 % in financial year 2014/2015.

In the financial year 2016/2017 it further decreased to 13.3% until it sank to 11.1% in financial year 2019/2020. She now says that a law which stipulates specific percentage shares should go to Local Governments to help in development of the district local Governments and also enhance their planning.

Apea says local Governments have so much work to do but their dwindling funding is hindering development in addition to the poor revenue generation.

She also called for the establishment of departments specifically to deal with revenue generation. Apea also raised concern over failure to sustain the newly created administration units including cities saying that there is need to invest in business incubators, invest in local economic development for sustainable cities and that Government should strengthen systems for local revenue mobilization.

For her part Parliament Speaker Rebecca Kadaga acknowledged the need for a law to clearly state the financing of local Government.

She said the Local Government revenue is facing a lot of hemorrhage and this should be worked upon. She adds that Kenya for instance has a law to make sure that every budget circle, there is a specific law to make sure local Governments gets specific percentages.
URN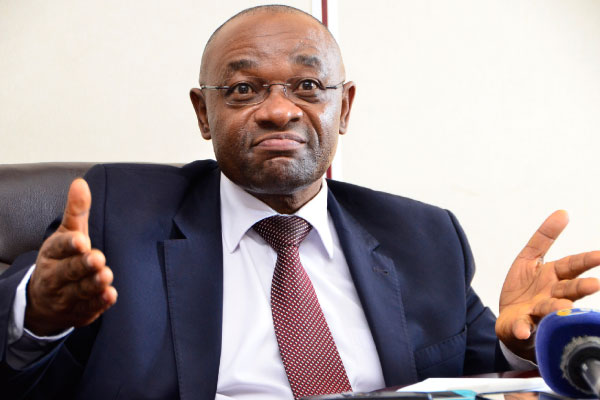 Do you want to share a story, comment or opinion regarding this story or others, Email us at newsdayuganda@gmail.com Tel/WhatsApp........0726054858