Police have rubbished claims that the Deputy Inspector General of Police, Maj. Gen. Paul Lokech influenced the arrest of Aruu County Member of Parliament, Samuel Odonga Otto.
The embattled legislator was picked up from Gulu City on Tuesday last week on allegations of causing malicious damage to property and occasioning bodily harm on a driver, illegal possession of a gun and assaulting a journalist.
However, several political leaders in the region, say the arrest was politically influenced by Gen Lokech, a native of Pader District. Last week, Otto repeatedly chanted the names of Gen Lokech for allegedly masterminding his arrest while at Pader Central Police Station.

But the Deputy Director of Criminal Investigations Directorate, Francis Olugu told Uganda Radio Network in an interview that the claims that Gen Lokech was behind Otto's arrest are false. Olugu notes that the cases against Otto occurred between 2018 and 2019 before Gen Lokech joined the Uganda Police Force.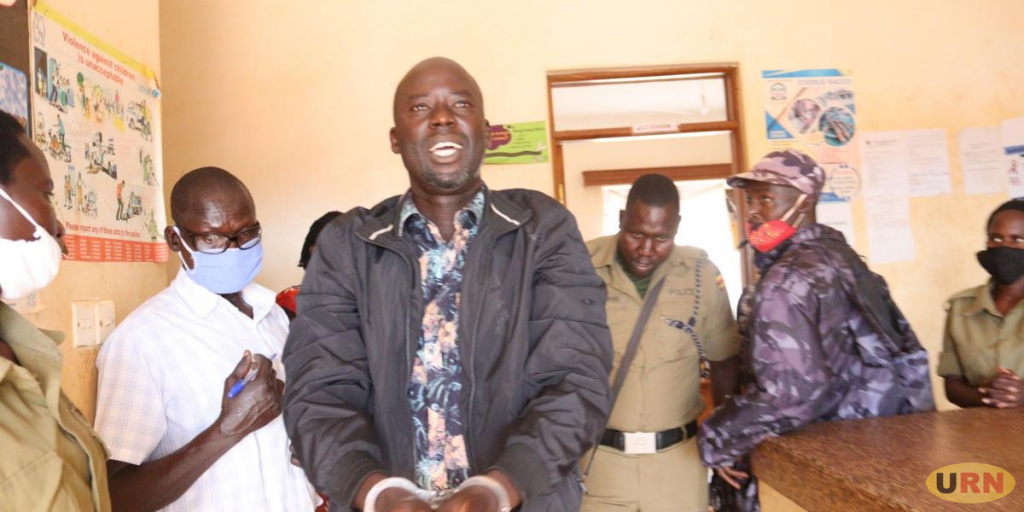 Gen Lokech was appointed the Deputy Inspector General of Police in December 2020. According to Olugu, the cases against Otto involve an assault on a driver, Henry Mugisha and malicious damage to his Fuso Truck registration UAR234C from Ogan-kanakok in Pajule Sub-county on May 6th 2018.

Two other cases involve the assault on a journalist in 2019 while the case of illegal gun possession spanned three years ago.

He notes that the complainants in the cases against Otto are not in any way related to Gen Lokech arguing that the claim is merely a strategy by Otto to canvass for sympathy from the public.

Olugu says the police is also investigating a message circulated by a leader on a popular WhatsApp Group, Acholi Forum inciting people to demonstrate against the arrest of Odonga Otto.

Otto was on Friday last week charged before the Pader Magistrate's court with two counts of causing malicious damage to property and bodily harm. The Magistrate had fixed April 6th as the date for hearing the case.

However, Otto's lawyer Juliet Oyulu said on Monday that her client will re-appear in Court in Pader District on March 30. Oyulu says she has obtained a warrant of production signed by Akwankasa approving her client's appearance at Pader Magistrate's court for further mention of his case.

According to Oyulu, she will apply for bail for her client and expects the court to grant him bail. The legislator was denied bail last even after his lawyer had moved with all the required documents and sureties.
URN
Do you want to share a story, comment or opinion regarding this story or others, Email us at newsdayuganda@gmail.com Tel/WhatsApp........0726054858