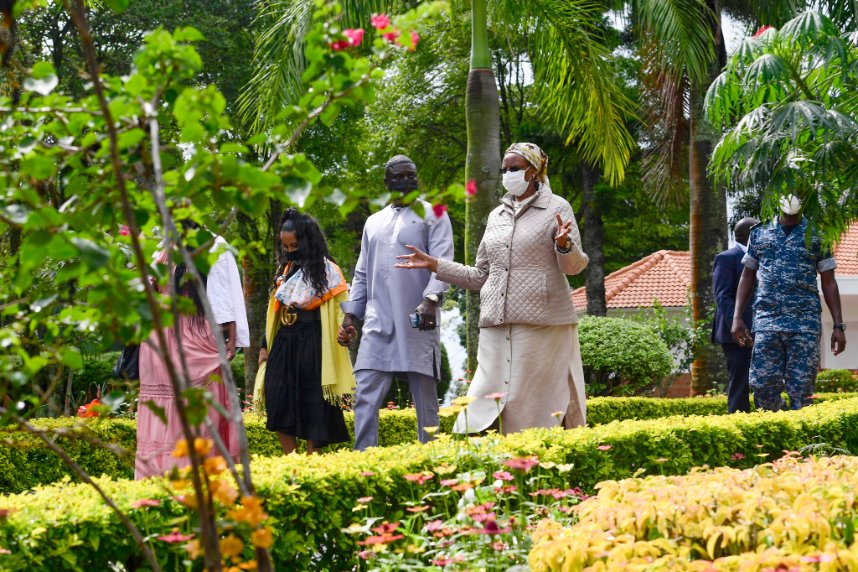 Senegalese- American musician Aliaune Damala Badara Akon Thiam commonly known as Akon is planning to build a City in Uganda, a venture questioned owing to his economic net worth.

The internationally recognized RnB singer says Uganda's tourism potential attracted him to consider the East African nation where they will build an Akon City.

Akon, one of the black Americans moving to harness the potential in Africa wants to build a city that he says will attract more business in Uganda and promote the country's tourism potential.

He says the main goal is to promote tourism in Uganda, develop infrastructure and establish solar energy projects both in the City and in rural areas in Uganda.

He says together with his team, they shall conduct all the necessary studies before they start building a city that will take close to 15years to be complete. "It's a long term project," said Akon while addressing the press at the President's office on Monday.

Akon says the City shall have what he calls a health District where a 10,000 bed capacity hospital shall be constructed, an entertainment district with audio recording and video studio and an educational district with schools among other facilities.
He says the objective of the Akon City that he is replicating in different parts of Africa is to unite the continent and get it to use her own resources to develop itself. He holds the view that Africa has developed other parts except herself.

"Without Africa, the world wouldn't exist. Without Africa economy itself wouldn't exist. And I don't see a reason why we can't build something up here for people that's up here," says Akon

Akon says partly why Africa hasn't developed as it should is because people are divided and don't trust each other unlike their counterparts in the United States of America and United Arab Emirates.

As part of the plan, Akon shall introduce the A Coin, a crypto currency which he hopes shall spread to be used in different parts of Africa and reduce cash transactions. Many bitcoin investors worldwide have been accused of scamming and fraudulent exchanges.
Akon city" has failed to take off in his own country- Senegal because the idea is unrealistic. The networth of Akon is just USD80m.
The Minister of State for Urban Development, Isaac Musumba says Government shall work with Akon's team to identify a place to build the City.

In Senegal he was allocated 2,000 acres of land to build his city and it has taken off at a slow pace. Akon, in 2015 when he came up with the idea of Akon Bitcoin City, when it was time for him to show the planned city, he instead showed pictures of Diamniadio city which is being built at a cost of over USD 2bn; being financed by Semer Group, which has offices in Dubai and Senegal. The group distanced themselves from him and he later deleted the pictures from his website.

 Akoin according to Akon's website will be a crypto currency – and a sole transactional life
"It will be established as stable currency alternative in Africa".
Akon argues that his crypto will bring the power back to the people into the currency system.
Musumba says they are looking at having at least a square mile of land for Akon to establish the project under a theme to be agreed upon by the two parties.
Uganda is not the first place Akon has chosen to establish a city. Last year, Akon announced a 6 billion dollars project to build a City on 2000 hectares of land in Mbodième, a small coastal village in western Senegal, where his parents hail.

The first phase of the project in Senegal started last year and is expected to be completed in 2023. The project will result in the construction of roads, a Hampton's hospital campus, a Hampton's shopping mall, residences, hotels, a police station, a school, a landfill for the city's waste and a photovoltaic solar power plant to supply the whole area. Akon plans to have similar cities in Ghana and Ethiopia.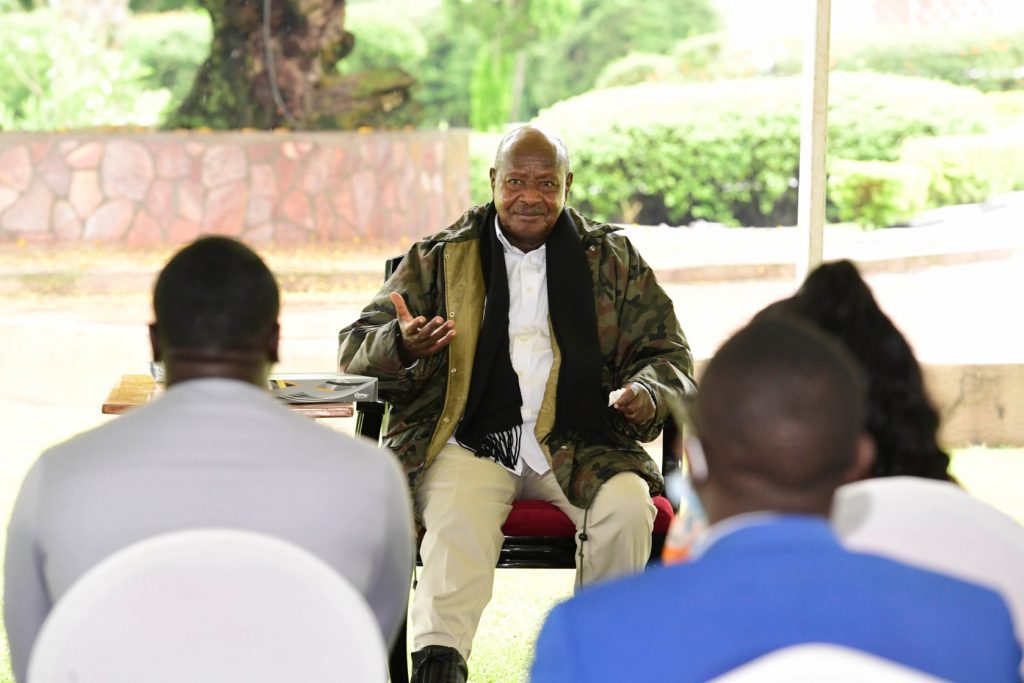 Do you want to share a story, comment or opinion regarding this story or others, Email us at newsdayuganda@gmail.com Tel/WhatsApp........0726054858