KAMPALA-UGANDA/NEWSDAY: Two suspects previously charged for shooting dead former police spokesperson, Andrew Felix Kaweesi in 2017, have today again been charged for the attempted assassination on former Chief of Defence Forces (CDF) Gen Katumba Wamala on June 1.
Hussein Ismael Selubala and Yusuf Siraje Nyanzi have been charged in Nakawa Chief Magistrate's court for the June 1, 2021, drive-by shooting at Katumba's vehicle along Kisota road in Kisasi, Kampala which left his daughter Brenda Nantongo and driver Haruna Kayondo dead. Katumba survived with two bullets in his shoulders.
Police says they are still hunting for three other suspects linked to the shooting in which more than 56 bullets were sprayed at Katumba's vehicle from around 8:47 am – 9 am. After the incident, a joint investigations team supervised by the deputy inspector general of police, Maj Gen Paul Lokech, embarked on hunting for the attackers who were captured on Closed Circuit Television (CCTV).
The CCTV footage showed attackers moving on two motorcycles seemingly having trailed Katumba from his home in Najeera to the shooting scene 4.1kms away. The Chieftaincy of Military Intelligence (CMI) commanded by Maj Gen Abel Kandiho, Crime Intelligence headed by Brig Chris Damulira and Criminal Investigations Directorate under the stewardship of AIGP Grace Akullo arrested a number of people but they have since zeroed on two suspects who have now been charged in Nakawa Chief Magistrate's court.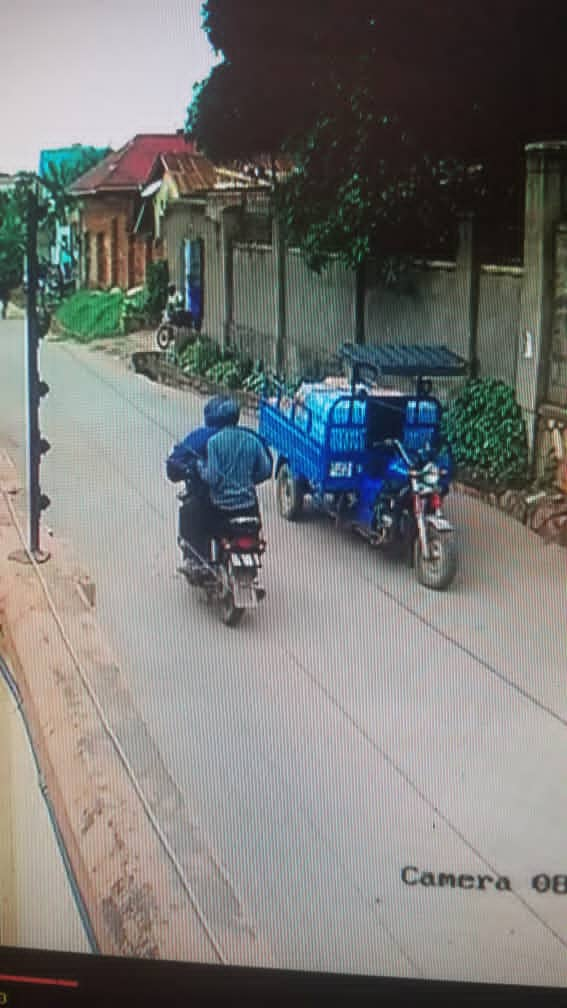 The same suspects were arrested over the shooting of AIGP Kaweesi on March 17, 2017. Court released them on bail after the state prosecutors failed to present evidence for expeditious prosecution.
Kaweesi who was also police spokesperson and director police human resource development was killed alongside his bodyguard Kenneth Erau and driver Godfrey Mambewa at Kulambiro road in Nakawa division.
Police spokesperson Fred Enanga insists that security have charged Nyanzi and Selubala based on collaborative accounts narrated by eyewitnesses. More than 10 people were arrested during investigations but only two have been taken to court.
During investigations, four people including Baba TV producer Andrew Kiyini were arrested for the constant phone calls they made to themselves during the shooting of Katumba.
Seven other people were questioned as witnesses while two other people were arrested because of their vehicle recorded by CCTVs allegedly surveying the area before, during and after Katumba's shooting.
However, all these have been released after security failed to gather information linking them to the crime. It has also been established that on the night after Gen Katumba's attack, thugs broke into the CCTV room of a school along Ssebaggala road and vanished with the cameras and footage which had reportedly recorded the escape routes of assailants.
Enanga said Kira road 999 patrol team intercepted the thugs and arrested them with exhibits which cyber experts have since been examining. Police refute media reports that footage captured spy cameras on the national CCTV grid had been stolen.
Do you want to share a story, comment or opinion regarding this story or others, Email us at newsdayuganda@gmail.com Tel/WhatsApp........0726054858