By Musasizi Isaac
WAKISO- UGANDA/ NEWSDAY: A man has taken over Kabaka's traditional enthronement (crown) chair at Nagalabi in Wakiso in one of the worst negligence exposure of the Mengo administration.
The man not readily identified used the chance on Thursday that Mengo had elected to ignore all the standard protective measures of the sacred cultural place to leave it bushy and without a guard.
Mengo has not yet issued a statement about the grab.
The man was identified by residents and removed from the NAMULONDO which was not even easily accessible and visible because it is surrounded by a thick bush.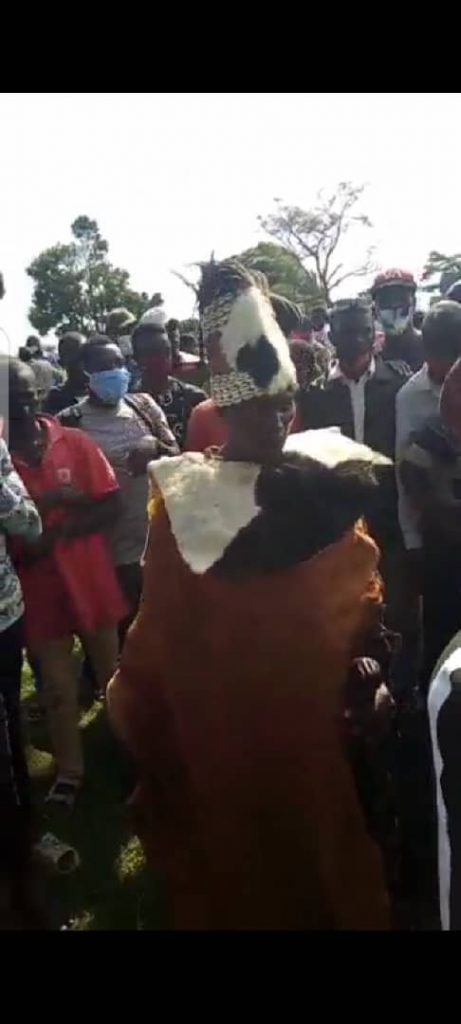 A video captured by a resident shows the man wearing a crown like but with a gown over his body. The man sits facing the opposite side of the road. He was removed and escorted to Kings College Budo police post.
The man said he had been possessed by demons.
On Wednesday, Buganda Land Board (BLB) evicted a dying woman who is aged nearly 100 years from a Land in Busabala. BLB's legal advisor and spokesperson Denis Bugaya said of the Busabala incident that the Kingdom was protecting a cultural site yet to the residents the land had been taken over by a military man who they say was present during the eviction, escorted by the BLB officials.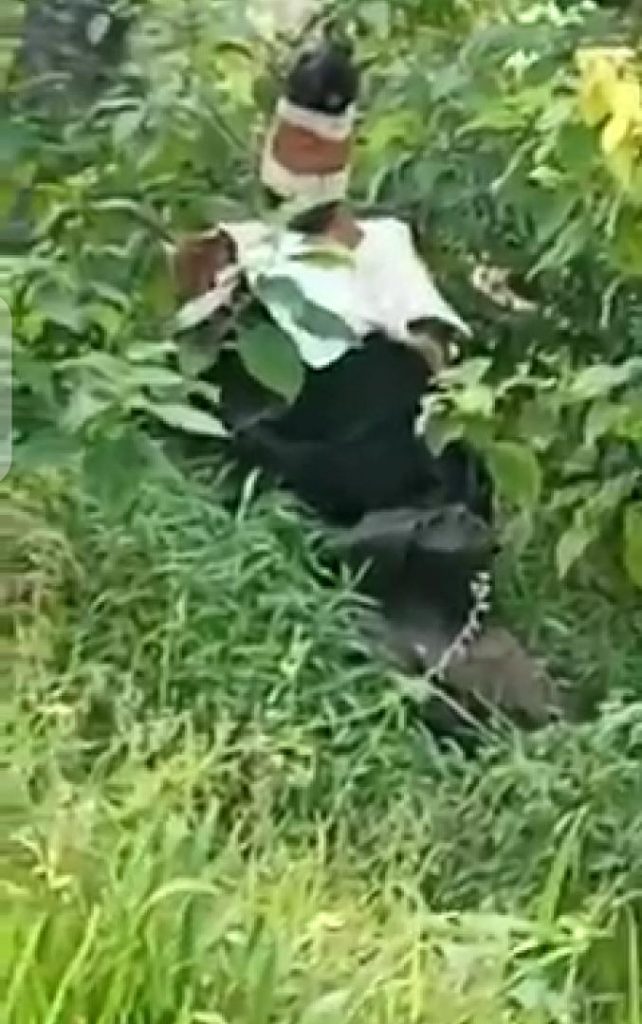 Nagalabi is a sacred cultural place in Buganda as this is where the King is enthroned. The place has been in use for centuries. Kabaka Ronald Mutebi, the 36th King of Buganda was enthroned here on July 31, 1993.
For the last 700 years this coronation site obtained its present status after Bemba Musota was killed by Kintu and he proclaimed himself as the King of Buganda.from here.
Nagalabi is located in Busiro county, just 10 kilometers from Bulange, the headquarters of Buganda Kingdom. The site used to have dozens of acres of  land but much of it has been grabbed and illegally sold.
It is one of the places listed by Mengo as a tourist site but it's not clear how the visitors access this bushy facility.
The Mayor of Kyengera Town council said that the man who sat on the King's coronation chair was sent by detractors to depict Buganda, a once feared kingdom as now a powerless entity
Do you want to share a story, comment or opinion regarding this story or others, Email us at newsdayuganda@gmail.com Tel/WhatsApp........0726054858