By Musasizi Isaac
KAMPALA-UGANDA/NEWSDAY: In what now appears to be a double killing by one man, police has recovered a second body in the home of Francis Onebe, a prime suspect in the killing of his own wife.
Onebe was arrested last week after his home guard was arrested in connection to the killing of Onebe's wife Immaculate Onebe who he had reported missing on January 6, 2021.
On Monday, police said it opened a second wrapped item recovered in the septic tank last week and it contained another body.
"Our investigations had been pointed at whether the killing was related to family violence but now the puzzle has changed with the finding of another body," a police investigator told Newsday on Tuesday.
In January, soon after Immaculate went missing, Onebe reported a case at Kabalagala police, visited the Special Investigations Unit –SIU in Kireka, Chieftaincy of Military Intelligence –CMI in Mbuya and Criminal Investigations Directorate claiming he was searching for his missing wife.
Onebe produced a Closed Circuit Television –CCTV clip claiming his wife had been grabbed by men moving in a Drone adjacent to their home. In addition, he placed announcements in newspapers, radios and television stations as well as social media.
But last week, the Police discovered Immaculate's body from a septic tank at the home of Onebe along Dr Kaggwa Rise in Munyonyo, Makindye division in Kampala.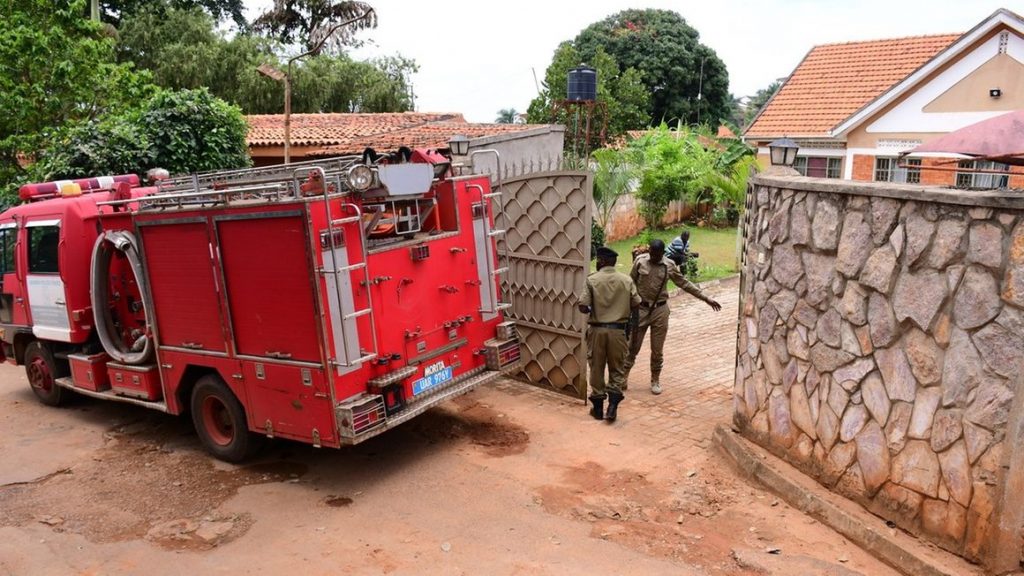 Last week when police arrested Onebe, he had allegedly planned to flee the country to either Nairobi-Kenya where he had booked medical appointments and the United Kingdom.
A former security guard only identified as Okariot at the Onebe's home was arrested from a latrine where he was hiding.
Last week, the homicide team picked Onebe after learning about his intentions to flee the country. But upon arrest, Onebe said he was traveling for treatment, and his earlier reasons to travel to Nairobi also indicated appointments with doctors.
"…As we interrogated the former security guard, he told us that Onebe knew where his wife was. We decided to put them in separate vehicles to lead us to where Mary was and they both took us to Munyonyo," the detective added.
Who is Onebe
Mr Francis Onebe,is an accountant and managing partner at an audit firm known as Price and Kin certified public accountants.
Do you want to share a story, comment or opinion regarding this story or others, Email us at newsdayuganda@gmail.com Tel/WhatsApp........0726054858