KAMPALA-UGANDA/NEWSDAY: The head of the State House Anti Corruption Unit (SH-ACU) Brig Henry Isoke has warned Local government officials of decisive action as his unit arrested 29 officials in one week.
In a speech at Wakiso this week during a monitoring exercise Brig Isoke said concerns of the growing number of corruption complaints from districts is rampant but he will stamp it out with partners.
In just one week, a total of 29 local government officials including town clerks, finance officials and others were arrested. In Wakiso-12, Kasese-6, Tororo- 7 and Lira- 2.
In Kasese on Wednesday included the Chief Finance Officer, former Town Clerk  of Mubuku Town Council and his former Treasurer. The Senior Assistant District Engineer was also detained.
Muhindo Margaret, the CFO Kasese District Local Government was arrested for  unlawful collection and mismanagement of revenues remitted by sub counties in the guise of facilitating LCIVs which office ceased to exist.

Lalobi Robert, the Senior Assistant Engineering officer was arrested for allegedly mismanaging district assets following a verification exercise, which revealed that some vehicles were vandalized, and others were parked at garages that are not gazetted by the district.
Seperately on Friday, the Town Clerk of Wakiso Town council Livingston Mukalazi and the Town Council Engineer; Ssebugwowo Laurence were handcuffed and taken away over alleged mismanagement of Shs.45m Covid funds, neglect of duty and expending unspecified millions of taxpayers on shoddy work.
The arrest of the Wakiso town council Town Clerk and the Town Council Engineer raises the number of civil servants arrested in the district to 12, during the ongoing monitoring exercise of govt projects by Brig Gen Henry Isoke who has vowed zero tolerance to Corruption.
Earlier on Monday, three Officials of Wakiso including the head of the Water and Sanitation department Mr. Galabuzi, the comunity development officer of the district and his Kajjansi town council equal were arrested.
Tororo
On May 10, SH-ACU arrested seven officials of Tororo Lion's Club Host Ltd, the Dist.Senior Lands Management Officer, the acting Physical Planner, former Chairperson Area Land Committee, Municipal Engineer and the Town Clerk.
The Directors of Tororo Lions Club Host Ltd were arrested for conspiring with the Senior lands mgt officer and the former area land committee to unlawfully transfer a public land comprised in plot 8-20 Busia road. The subject land is being used as children's park.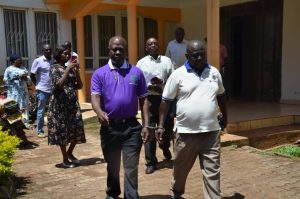 On Friday, the said directors of Tororo Lion's Club Host Ltd, the the district Officials were arraigned at Tororo C Magistrate court, charged with Obtaining registration by false pretense and conspiracy to defraud and we're effectively remanded.
Meanwhile, the Tororo Municipality Town clerk and the Municipal Engineer were also arrested over suspected embezzlement of over Shs.180m funds meant to construct Kagera bridge.
Lira officials
On May 5, the Anti-Corruption court in Kololo remanded to Luzira Omara Geofrey, a City Physical Planner with Lira Municipal Council on charges of Corruption after his arrest Hy SH-ACU. Ogwal Phillip, the Lira district physical planner was also this week remanded for soliciting a bribe to offer a service he is obliged to provide for free.
No jokes, big wins
Records show that by April 21,2022 SH-ACU, had registered a total of recoveries of billions of money. In 2019: Shs.10 bn, 2020: Shs.17.594 bn, 2021: 20.6301bn and by April 2022: Shs. 3.045 bn. And a total of 370 suspects have been prosecuted.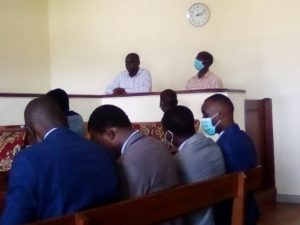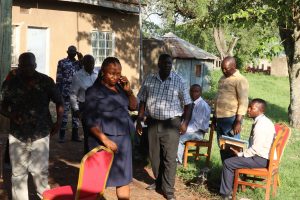 Kasese officials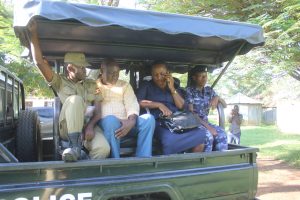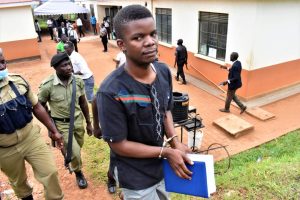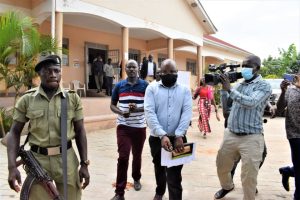 Do you want to share a story, comment or opinion regarding this story or others, Email us at newsdayuganda@gmail.com Tel/WhatsApp........0726054858