KAMPALA-UGANDA/NEWSDAY. When flash floods destroyed lives and property in Mbale last weekend, Prime Minister Robina Nabbanja explicitly said it was a result of destroying the environment.
''These flash floods could have been avoided if people had not tempered with the River banks and environment.  It is not proper for residents to continue degrading the environment and also constructing in the swamps and wetlands,'' Nabbanjja said.
Over 20 people perished and property worth unspecified millions of money was destroyed. This danger is coming to Wakiso and Kampala, courtesy of city tycoon Sudhir Ruperellia's if his actions remain unchecked.
In Kampala and around parts of Wakiso where Uganda's wealthiest man, Sudhir Ruperellia operates, he is bent on destroying the environment in his desire to amass chunks of land as if there is no tomorrow.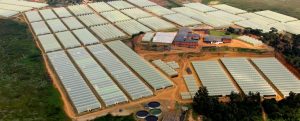 Sudhir, who in some cases enjoys the backing of the National Environmental Management Authority- NEMA, has been often faced accusations of encroaching on Lake Victoria on several fronts and destroying various swampy areas to expand his projects.
For example, in his desire to expand Speke Resort Munyonyo Hotel, Sudhir has dumped soil to expand on his land acreage. He has disturbed and harmed the environment.
In Wakiso he has taken over large swathes of the swampy area in Lutembe where he is growing flowers at his Rosebud facility, in total disregard of environmental preservation standards.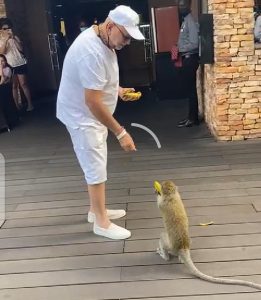 At Kitubulu, Sudhir in December 2021, had been stopped by the NEMA after he ferried hundreds of trucks of soil which he dumped at his newest hotel project- the Speke Resort Convention Centre Entebe.
''Sudhir's activities are endangering Ugandans. Of course him being a rich man, he will just leave the country when environment turns against us,'' environmentalist Stephen Kisira commented.
Yet while he destroys the environment, Sudhir poses as one of the people who loves nature. At his home he keeps monkeys while he is also known to donate to environmental agencies as well making constant visits to game parks.
Sudhir is disintegrating the earth through consuming God given assets as swamps and in areas where he has done this, he has destroyed wildlife there and aggravated the nature's turf once seen in those places.
'' Sudhir is one of the largest threats that are being looked at in our country today,'' Mr. Dombe Jimmy a civil society worker said.
Sudhir has faced a string of cases for his actions. In 2014, four environment Civil Society Organizations filed against Rosebud Limited, a flower farm for encroaching on the Lutembe Bay wetland in Namulanda on Entebbe Road.
Early this year, Jailed city lawyer, Hassan Male Mabirizi sued Sudhir for filling park of Lake Victoria at Kitubulu with soil. But this case was taken over by director of public prosecutions (DPP).
Do you want to share a story, comment or opinion regarding this story or others, Email us at newsdayuganda@gmail.com Tel/WhatsApp........0726054858