KAMPALA-UGANDA/NEWSDAY: DNA tests have revealed 10 out of 25 children of tycoon Micheal Kasawuli aka Samona are  not his, splitting the large family with one woman now being expelled from a nearly Shs1bn mansion in Mpigi.
Sources have revealed to Newsday that some time ago, Mr Kasawuli who had initially thought he was a biological father to nearly twenty-five children took them for a DNA test only for the results to indicate he actually only biologically fathered 15 children.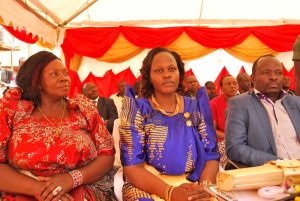 Bukedde Newspaper on Wednesday without giving deep details led its publication with a story in which one of Kasawuli's wives complained he was being ejected from her home.
A snap investigation by Newsday however on Thursday, May 25, 2023 indicated that the actual facts behind the ejection of the first and eldest among Kasawuli's wives, Rosemary Nantume was because she was found to have two children not fathered by Kasawuli.
The two children a 24-year-old man (names withheld) and the youngest, a 13-year-old girl, the last born.
"Even after the results indicated some negatives, Kasawuli was never moved. He continues taking care of the children. But some of his wives felt offended and started creating issues. This caused uneasiness within the family and consequently what we are seeing," the source said.
Mr. Kasawuli is said to have a set of seven twins fathered among four wives including one popularly known as SANA, SAKANA, Nantume and another former Makerere University student. DNA tests confirmed all children of SAKANA and SaNA were biologically fathered by Kasawuli.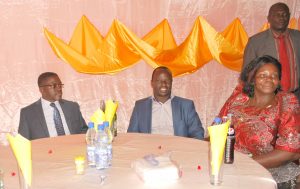 Ms. Nantume says started life with Kasawuli in 1988 until recently when she started to experience hardships in her marriage. Before the DNA, she claimed to have seven children with Mr. Kasawuli.
In an interview with Sanyuka TV this week, Ms Nantume said her husband was ejecting her from the home and had cut down a huge chunk of her Matooke garden. By a local leader disputed the claim saying Mr. Kasawuli is planning to plant forest and that the said banana plants were wild plants within a ten-acre natural forest where Kasawuli plans to plant Eucalyptus.
A police spokesperson in Mpigi District said that when Kasawuli deployed servants to clear bushes, Ms Nantume beat one of them and she has a case of assault at Mpigi main police station.
Do you want to share a story, comment or opinion regarding this story or others, Email us at newsdayuganda@gmail.com Tel/WhatsApp........0726054858