Parliament learnt Wednesday that the signing of a protocol for exportation of fish maws and other aquatic products to China is yet to be signed pending an input from the Ministry of Finance, Planning and Economic Development.

Vincent Ssempijja, the Minister of Agriculture, Animal Industry and Fisheries made the revelation on Wednesday afternoon in his statement on the progress and status of Uganda's export of fish maws to the People's Republic of China.

Fish maw made from swim bladders found in large fish such as the Nile Perch, Sturgeon, Catfish and Croaker. They are a delicacy in China and Uganda's fish maw is ranked fourth in the World.

Fish maw is reported to be high in protein and taken by surgically operated patients to quicken recovery. It is also used in manufacturing surgical threads, melamine plates, cups and other utensils, car parts and others.

In July 2020, President Museveni said that Uganda's Nile Perch can grow to 300 kilogrammes and that he had got a study that Ugandans can get a minimum of USD. 150bn a year from the Nile Perch.

"Apparently, the meat of the Nile Perch is not important; it is the bladder, what they call ennuni. It has got special qualities and is also expensive. A kilogramme is Shs.10m and one mature Nile Perch can give you three kilogrammes, " Museveni said then.

Now in his statement to Parliament, Minister Ssempijja said that government has been pursuing the export of fisheries products including the fish maw to China.

"After a series of letters written by the Minister of Agriculture and the Commissioner Customs Uganda Revenue Authority (URA) to the General Administration of the Customs of China (GACC), an affirmative response was received in September 2019 by URA Customs Commissioner's office detailing the procedures to follow," says Ssempijja.

He adds that in December 2019, Uganda's Embassy in the People's Republic of China forwarded to his Ministry a draft protocol on Inspection, Quarantine and Veterinary Sanitary requirements for the fish and other aquatic products to be exported from Uganda to China.

Ssempijja says that this draft protocol was cleared by the Solicitor General with minor changes and requested the Ministry of Agriculture to consult the Ministry of Finance, Ministry of Foreign Affairs and URA before signing.

He reported that URA provided its response but the Ministry of Finance is yet to provide comments to date something that has delayed the signing of the protocol.

The draft protocol according to Ssempijja requires that only safe and good quality aquatic products from Uganda are exported to China. It also requires the Ministry of Agriculture to ensure that only fish processing plants that meet the international food safety and quality standards are the only ones processing and exporting to China.

"Ministry of Agriculture has developed guidelines and standard operating procedures for interested fish processing companies to follow before they are authorized to export the fish products to China," he explains.

Ssempijja says that the companies have already indicated that they are current developing their capacities and getting ready to take up the opportunity when the protocol is eventually signed.

However, a section of MPs raised concern about the restriction of exporting fish maw to only China and not allowing free export to other international markets.

Jinja Municipality East MP, Paul Mwiru said that the country cannot restrain trade in the fish industry. He said that the move by government will exclude many fishermen and traders from participating in the export of fish maw.

Mwiru said that free trade should walk hand-in-hand with quality standards being set by government.

Soroti County MP, Kenneth Esiangu also said that there is a cartel that wants to deny the fishing communities from benefiting from their sweat. He said that government can also attract investors to the country so that finished products from fish products are made from the country.

Mukono South MP, Johnson Ssenyonga said that government should devise means of supporting the local fishermen so that they are not left out in the business.

In his response, Ssempijja said that the sale of fish maw and other aquatic products can be sold anywhere.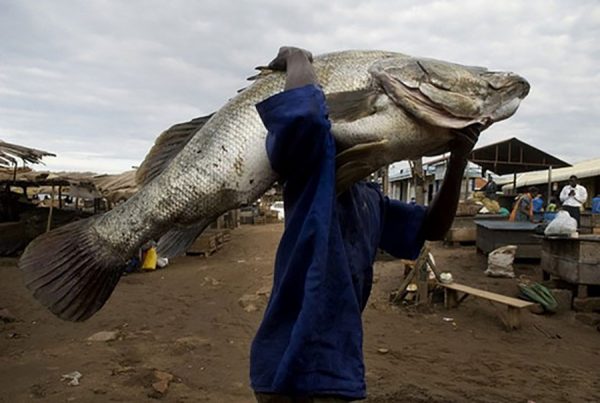 Do you want to share a story, comment or opinion regarding this story or others, Email us at newsdayuganda@gmail.com Tel/WhatsApp........0726054858