Police ambulances are being used to smuggle goods from boarder points and carry illegal passengers, according to Dr Moses Byaruhanga, the police's director for health services.
In his internal message to commanders, Dr. Byaruhanga expressed concern about drivers diverting the force's vehicles to illegal businesses.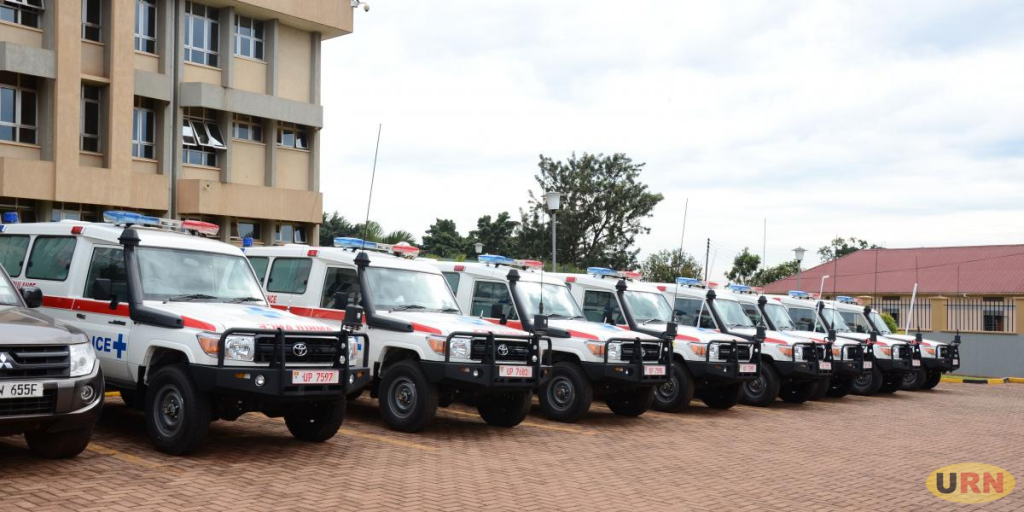 "Drivers are the most chaotic and stubborn group in the Uganda Police Force. They have turned themselves into bosses, an indicator that commanders are not doing their supervisory role," Byaruhanga said.

He directed commanders to take action against drivers who are using the force's vehicles to smuggle goods and ferry people from one place to another.

 "These drivers are supposed to give you support but they have become your bosses. They have turned vehicles into public service. They are fetching firewood. They are smuggling, and all this is because you are not supervising them," Byaruhanga said.

There have arguments about the conduct of police drivers particularly those chauffeuring ambulances and patrols. As ambulances drivers are accused of turning them into public cars and using them for smuggling, patrol drivers have been accused of staging roadblocks and extorting money from road users particularly in night hours.

Besides, patrols have been accused of causing accidents, leaving several people injured or dead. The Traffic and road safety report of 2019 shows that 234 police vehicles were involved in accidents. Police drivers were put in the category of careless and reckless drivers that caused the death of 3,407 people in a single year.

"These drivers switch on sirens and they are never stopped. You call a commander to inquire about an ambulance and they don't know where they are and what they are being used for," Byaruhanga adds.

Byaruhanga says the police force has a few vehicles especially ambulances which must be accounted for all the time. The police have only 30 ambulances and some are often grounded. More than 30 police drivers have been charged in police court in the last three years because of misusing force's cars and engaging criminal related activities.   
URN
Do you want to share a story, comment or opinion regarding this story or others, Email us at newsdayuganda@gmail.com Tel/WhatsApp........0726054858