BY AHMED KATEREGGA MUSAAZI
In 2011 Prince Kassim Nakibinge Kakungulu, the traditional leader of Uganda Muslim Community is reported to have told the Lord Mayor Al Haji Ssaalongo Erias Lukwago that he risked to be remembered by Muslims for spearheading their losses.
Nakibinge's warning came after UTODA under Al Haji Musa Katongole had lost a tender of managing Kampala taxi parks and last Kampala Mayor Al Haji Naser Ntege Ssebaggala had lost claim of residence of Kampala Town Clerk opposite Kampala Club, which he used as his office.
In the prince's view, the marginalized Muslims should retained taxi parks since the taxi business was their monopoly from colonial days, and as at one time sitting tenants at government property.
Ironically, then new as Lord Mayor and the new KCCA Executive Director Jennifer Musisi were tearing one another on other matters, on UTODA they were close allies.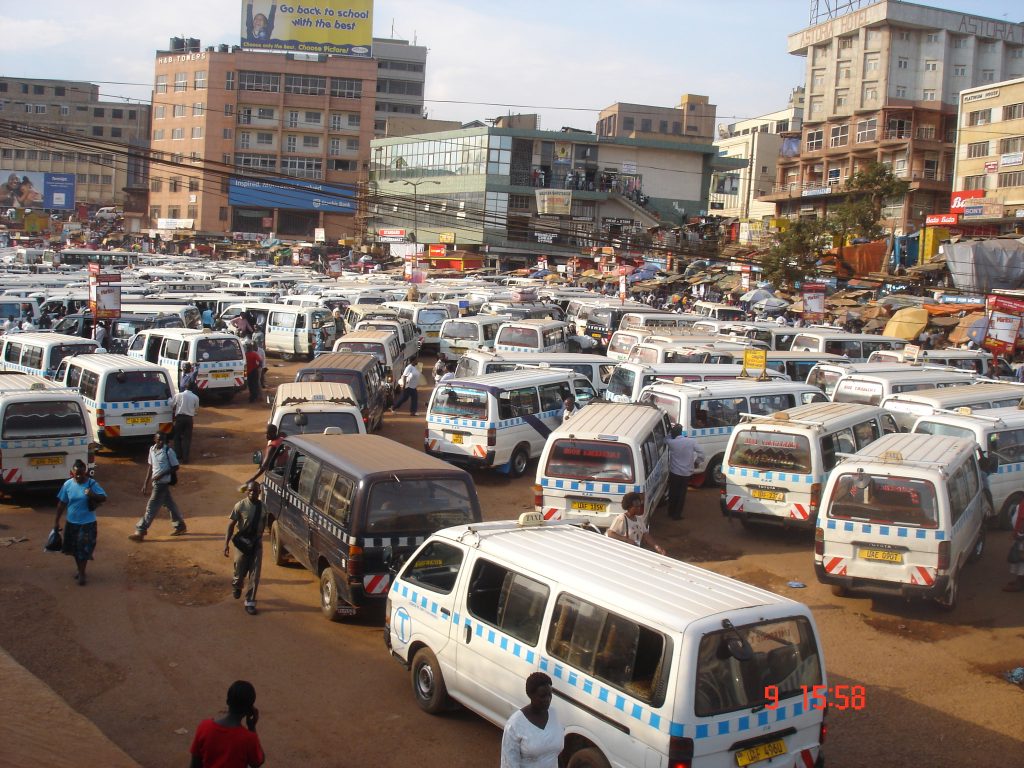 Katongole who died on Monday night and who had revolutionized taxis, died bitter with Lord Mayor Lukwago as the latter championed the moves that led to the expulsion of UTODA.
On June 9, 2012 the Lord Mayor of Kampala Capital City Authority Erias Lukwago ordered the Uganda Taxi Operators and Drivers Association- UTODA to vacate both the new and old taxi parks while addressing separate rallies in the New and Old taxi parks.
He told drivers to stop recognizing UTODA as the KCCA agent in both parks arguing that UTODA had no standing contract with the authority,adding that it is one of the reasons the parks are in an appalling state.

Lukwago also alleged that UTODA had not been remitting money from its daily collections from both taxi parks. He also claimed that he had received complaints of harassment from several drivers and conductors over none payment of the money to UTODA officials. At the time, UTODA charged the drivers a monthly Shs. 24,000 for a sticker and another
daily fee of Shs.4500 per day.

The Lord Mayor advocated for drivers to take over management by themselves. He was using one Sulayimani Mayambala, a taxi guide who later abandoned Lukwago in favor of Jennifer Musisi and is now one of the leaders if numerous taxi factions.
Katongole started driving taxis early in 1986 after NRM victory along Kampala Bugerere Road after dropping out Kako S.S. He was son of a former Kaggo/ Ssaza Chuief Kyaddondo under Obote l regime.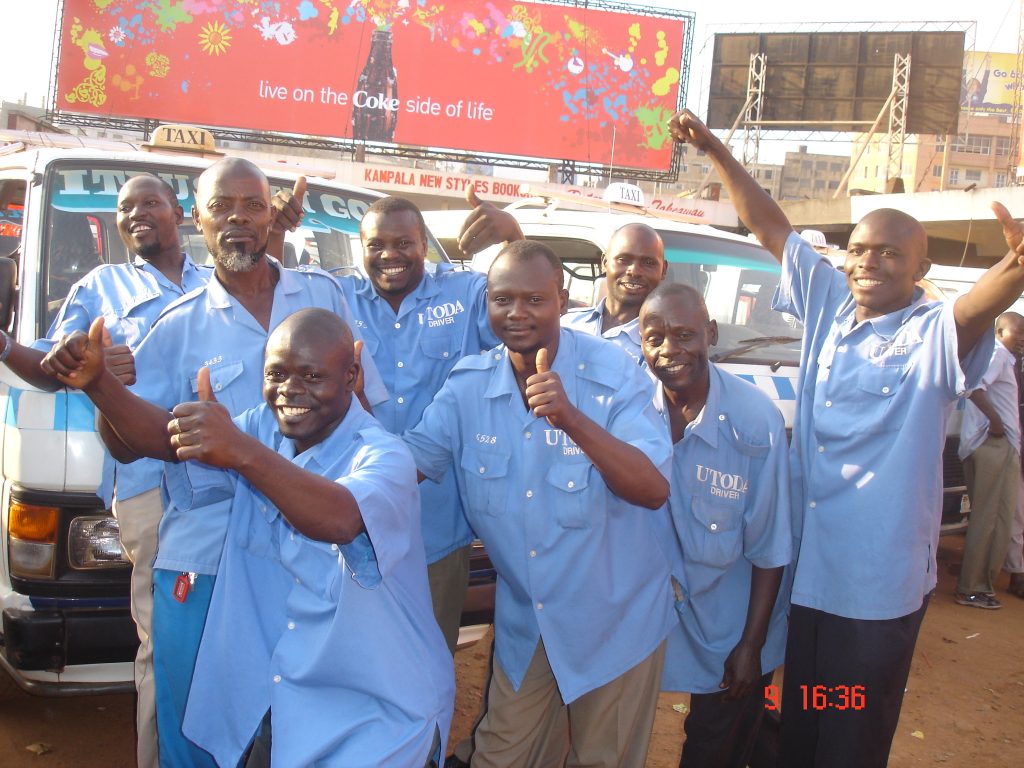 Muslims had been appointed to prominent positions of Kaggo of Kyaddondo, Pookino of Buddu by Obote l after abolishing the kingdoms in 1966 crisis. Prior to that, those were a monopoly of Christians especially Protestants.

In1986 with assistance by the then Special District Administrator of Kampala, Maj. John Kazoora; Katongole and other taxi operators and drivers under, Mr. Mitwaalo Nkaaga (chairman) , Ssalongo Twakolada (treasurer)and Mr. Saleh Ssemakula formed UTODA, replacing the Kampala taxi service.

They aimed at enforcing discipline and set transport fees for the different stages. They introduced a controversial fee dubbed the welfare which benefited was would be distributed among taxi owners and drivers. It was like an insurance or pension for drivers and taxi owners that have run out of business or retired. However, they fought over money until Minister for Local Government, Jabberi Bidandi Ssali and NRM Vice chairperson Al Haji Moses Kigongo, and also Director General of ESO Amama Mbabazi, who were all involved in taxi industry, intervened and an Interim Committee was set up under John Ndyomugyenyi who was Chairman Kabale branch. And Rev. Atwinwe Ibabaza, was appointed Secretary.

A constitution was drafted and passed in a meeting that was held in Namulondo Theatre Bweyogerere in 1991. Katongole was elected UTODA chairman and Mr. Chris Ssengooba became his vice, Twakoladda Treasurer, and others. In May 1993, UTODA became a national
body and at a meeting at Sheraton-Kampala Hotel, Mr. Ndyomugyenyi was elected the National Chairman and Katongole National Treasurer.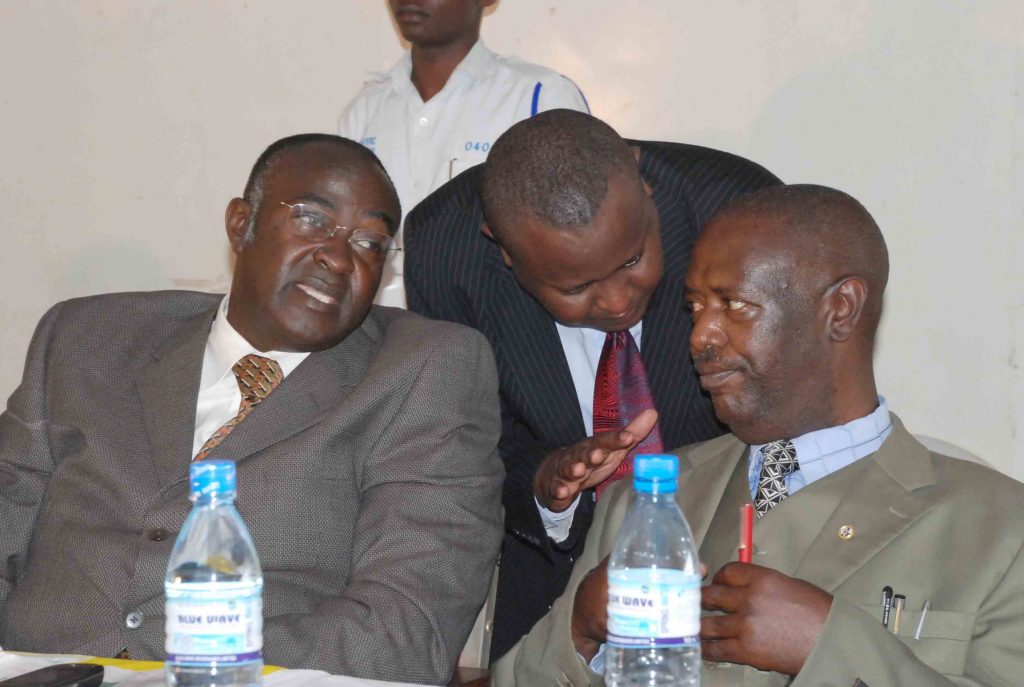 Although according to the constitution, elections were to be held every after three years but no Kampala, branch or national elections that were ever held. UTODA became more entrenched and very powerful and employed many people including the youth minister Florence Nakiwala who was the auditor. Other radio personalities including myself, Betty Nambooze, Tamale Mirundi, Mulindwa Muwonge , Med Nsereko, Herbert Lumansi, Juliet Kakeeto, John Kakande, Asiimwe mulekwa, Muwanga Lutaaya, were all informally enrolled to advocate for the organisation.

UTODA often gave khaki envelops handouts to nearly every government official to keep them in the parks. That was part of the controversial welfare money.

After the construction of the new taxi park, another group the UNATO under Ssennoga, was awarded rights to manage it while special hire taxis were given to TOA under Charles Mpanga. But UTODA resisted all these after realizing that UNATO intended to duplicate stages already set up in the old taxi park.
In 2011, Jennifer Musisi told a committee of parliament that UTODA contract was still running up to 2013.
Buganda had been funding Kibuli Muslims, Buganda Kingdom activities and NRM political activity. During the 2011 campaigns, over Shs.100m was mobilized to help President Museveni campaign but Katongole gave it to Bindandi.
An infuriated Museveni using the grounds already set by Lukwago, ordered Jennifer Musisi to cancel UTODA contract. This caused a lot of bitterness against Lukwago.
Other life
Haji Katongole has been a strong pillar to Prince Nakibinge Kakungulu.
He and others like Late Sheikh Nuuhu Muzaata Batte and Haji Kabwama had a Hijja and
uMura group taking Muslims to Mecca and Mediana for Hadj and Umura.
He has been an agriculturalist and will be remembered for his generosity and kindness but at times elusive.
"When he donates, he does not donate small but it takes long to get
him," one journalist said.
Do you want to share a story, comment or opinion regarding this story or others, Email us at newsdayuganda@gmail.com Tel/WhatsApp........0726054858