By Musasizi Isaac
The late Archibishop of Kampala diocese, Cyprian Kizito Lwanga will be buried on Thursday afternoon, according to a tentative program.
A committee instituted to make burial arrangements said Sunday in a statement that ceremonies will begin with a mass at 10am at the cathedral then the of the burial of the archbishop, at the metropolitan Burial grounds-Lubaga cathedral.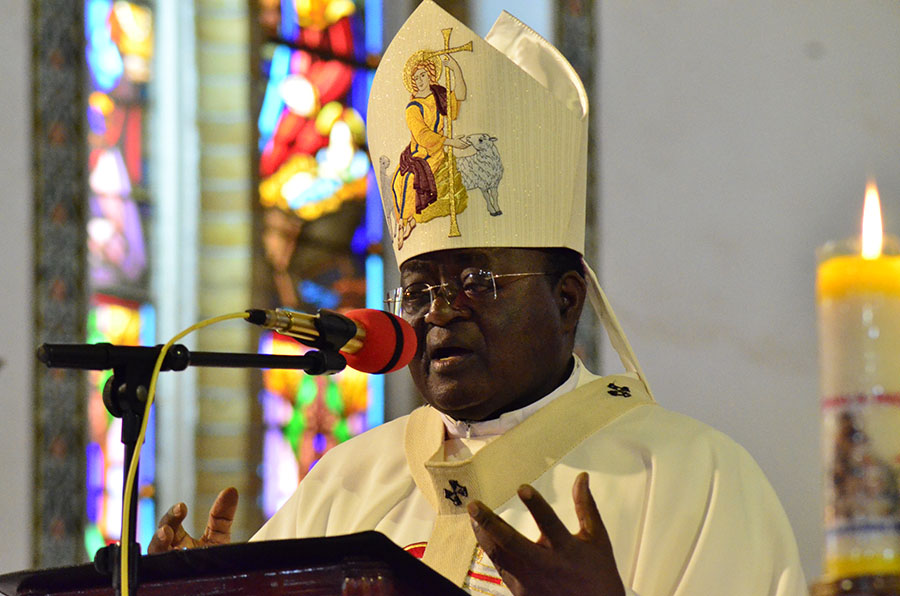 However there is a window that the burial ground would change if a will left by Lwanga suggests a different place to bury him. THis could be at a church at his ancestral place at Kyabakadde.
"It was decided in the meeting that if there appears a will specifying a change in Burial grounds as one family member communicated, then the Burial place will change accordingly," a statement from Lubaga cathedral said.
Related https://newsday.co.ug/archbishop-lwanga-loved-hated-by-regime-and-opposition-for-his-toughness/
Also read; https://newsday.co.ug/archbishop-lwanga-found-dead-in-bedroom/
Official mourning starts on Monday with mass at 10am at lubaga cathedral without the body.
On Tuesday the body will leave Mulago hospital mortuary straight to his ancestral home at Kyabakadde along Gayaza-Kakagi road in Mukono ditrict. There,a mass at 10am will be held and the body will stay overnight.
On Wednesday the body will arrive at Lubaga cathedral. Mass at 10am. Viewing infront of the cathedral.
"This program has been forwarded to the Nuncial through the chairman episcopal conference for approval" organisers said.
Meanwhile, a statement issued by Zziwa Ashiraf, the spokesperson of the Uganda Muslim Supreme Council- UMSC quoting Ramathan Mugalu, the Secretary General of the Uganda Muslim Supreme Council- described Dr. Lwanga's death as a great loss to Uganda.
"We condole with the Catholic Church upon the death of Dr. Cyprian Kizito Lwanga, the Archbishop of Kampala Archdiocese, "he said.
Adding that, "We join the entire nation to mourn his passing and indeed Lwanga has died at the time when we needed him most as a distinguished ambassador of peace, harmony, and defender of human rights and values."
Mugalu said that Dr. Lwanga shall be missed as a gentle and giant partner in the Inter-Religious Council of Uganda.
Lwanga was found dead in his bedroom on Saturday morning. He had the previous day attended the ecumenical ceremony with his colleague church leaders.
Do you want to share a story, comment or opinion regarding this story or others, Email us at newsdayuganda@gmail.com Tel/WhatsApp........0726054858