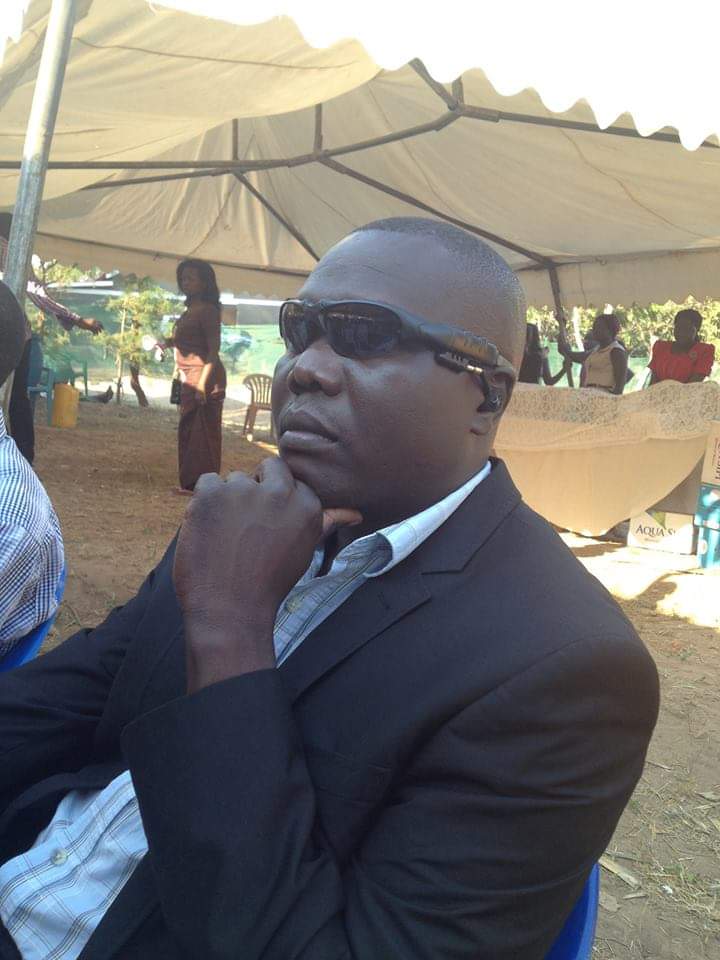 President Museveni's suit against the Monitor Publications for alleged defamation has drawn debate among some of the lawyers- arguing whether the sitting leader who by the constitution is protected from being sued can on the other hand sue someone. 

The President on March 16th through his lawyers of K and K Advocates dragged the Monitor Publications to court for alleged defamation. The Monitor, in an article quoting The Wall Street Journal-an American Publication, published an article titled "Museveni 'inner circle' secretly given Covid jabs — US paper" 

Museveni said that the article was understood by the right-thinking members of the society that he is dishonest and has abused his position as the Head of State. The President among others is demanding damages for alleged defamation. 

But as the court plans to hear the matter, some have wondered about what could happen if the Monitor wins the case and instead demands damages from Museveni who by the constitution is protected from being sued. 

The President of the Uganda Law Society Pheona Wall Nabasa in an interview said the President can still sue despite the constitutional provision granting a sitting President from being sued.

She states that the law allows any person whose rights have been infringed upon and especially his reputation affected to sue for defamation. 

She says the President is like any other person and if he feels his rights were infringed, although he has the immunity not to be sued when he is still in office, it doesn't affect his right as an individual to sue.

But criminal lawyer Caleb Alaka disagrees with Nabasa saying the Constitution is silent on whether the president can sue.

Alaka says if the President goes to court, the other party can file a counter-claim against him which becomes a suit within a suit and therefore difficult to impose on a sitting president.  

"If Museveni for instance loses this case to Daily Monitor and it seeks damages, this would mean that Monitor is violating the Constitution when they attempt to enforce for costs because the law says you cannot proceed against the sitting president," Alaka argues.

He questions if a person cannot be sued under the law why should he be suing others.  To Alaka, if he was Museveni's lawyer he should have advised him against suing Daily Monitor. 

  "If I was a lawyer to the President I would have advised him against suing Monitor. I saw him very excited that Monitor would pay him a lot of money. Just imagine. Another thing, tomorrow he is going to sue those guys who have been stealing his cows or squatters on his farm. Every suit may have a counter suit", said Alaka.  

 Alaka notes that the law was made to stop the President from being ridiculed and therefore Museveni should have sued the Monitor after relinquishing the presidency as courts have no limitations on when to sue.  

Eron Kiiza another lawyer and a Human Rights Activist says that it is unfair to give someone powers to sue when he cannot be sued. He says the law protects the President from a suit but it doesn't protect anyone from his suits. 

 "The Constitutional Court may have to guide on whether the President can at least be sued by those he sues in a counterclaim or whether because of his immunity from civil suits, the President must also refrain from suing. Without such ruling, nothing stops him from suing you" says Kiiza. 

 According to Kiiza, he wishes that Museveni loses this case because it is meant to intimidate both Daily Monitor and the entire media industry in Uganda.

Another City Lawyer Andrew Mumpenje concurs with Alaka and Kiiza saying that it would be against fair hearing if the defendant against the president has his litigation rights curtailed yet the sitting president fights in court unrestrained.

The matter is before the Civil Division of High Court Judge Musa Ssekaana and relatively similar proceedings are ongoing before the Media Council of Uganda. 

In his latest book launched in March 2021 titled "Evolution of Constitutional Law, Public Law and Government", the retired Supreme Court Justice Professor George Wilson Kanyeihamba wrote that if a sitting President who is not supposed to be sued, preferred a suit against any individual certain problems would be bound to arise.

  "Some of these problems are procedural. Others are not. While the Constitution is silent on whether or not the President can sue in his private capacity, his right to do so is so much involved with his immunity that any court of law in Uganda would find it almost impossible to proceed with the case, " said Kanyeihamba.  

He added that if the President was allowed to plead all his possible grounds favorable to his case and reject all possible grounds of defense because of immunity it would be a gross injustice.  

"The only logical and in our opinion right course would be that if the President was allowed to file a suit and make his pleadings, the court would have no alternative but to allow the defendant to make all his possible defences", wrote Kanyeihamba.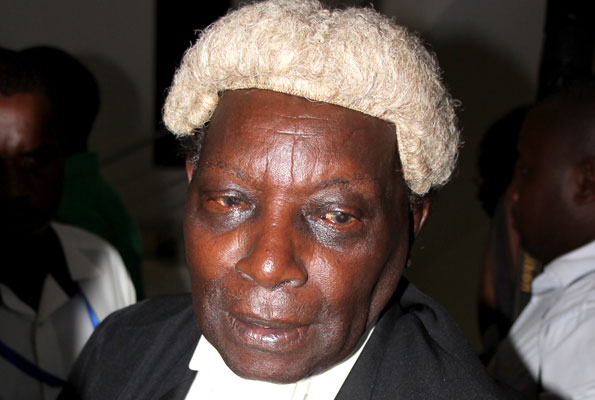 Do you want to share a story, comment or opinion regarding this story or others, Email us at newsdayuganda@gmail.com Tel/WhatsApp........0726054858