Kabaka Ronald Muwenda Mutebi is surrounded by life takers, according to Uganda's top music celebrity Bebe Cool as he responded to the ailment of Kabaka Mutebi.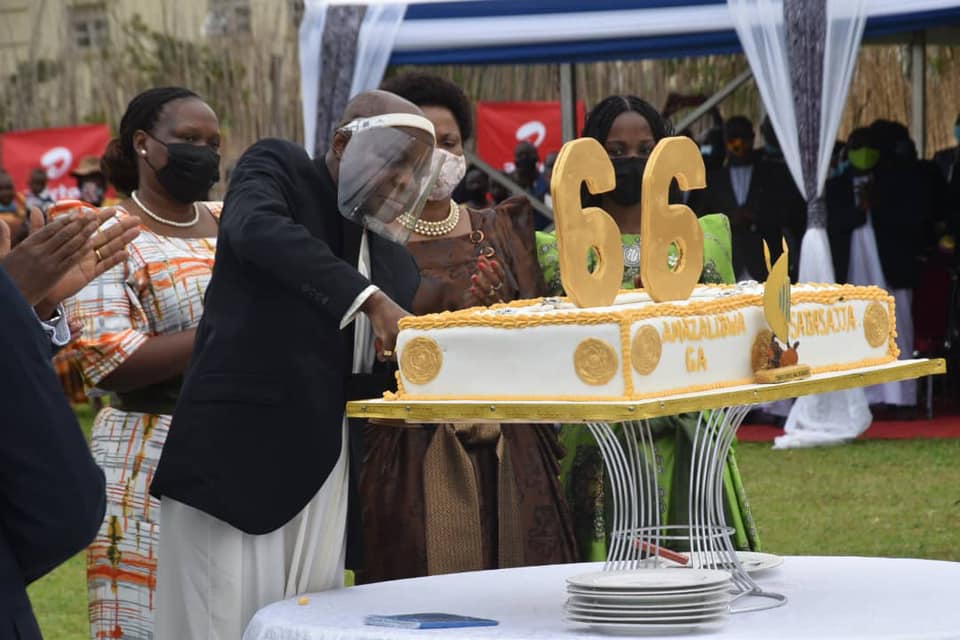 Bebe Cool's mind blowing statement which did not mention names comes at a time a video of Kabaka emerged showing him breathing with difficulty and at times unbalanced.
The now viral and very heartbreakingvideo released Tuesday night left millions of Buganda Kingdom enthusiasts around the world asking questions over what could have happened to Kabaka's health.
The video appears to show the Kabaka who was celebrating 66 years of his age on April 13 in a terrible situation. At one moment, he is seen resting his head backwards on his chair trying hard to clasping for oxygen.
In another bit, a military guard is seen directing the Kabaka to one direction but the Kabaka takes the opposite. And unusually, the Kabaka leaves a carpet and walks through the grass.
After circulation of this video Bebe Cool wrote on his Facebook saying; "Dear Allah, Please protect my King from the takers of life that surround him."
There have been questions about the health of Kabaka since last year when he first left the country by road to Kenya. At the time Katikkiro Charles Peter Mayiga said, and indeed images surfaced that Kabaka was in Kenya to meet with his friends, Kenyan President Uhuru Kenyatta and opposition leader Raila Odinga.
When again about a month ago the Kabaka went back to Nairobi and missed a football match at Kitende, Mayiga told the nation "all was well" with the Kabaka and that he was on an investment mission in Kenya, where according to Mayiga Kabaka went to meet Buganda's friendly investors.
But Baganda enthusiasts continued to raise concerns although until Tuesday when the Kabaka appeared in public, looking pale and weak.
Mr. Stephene Lwetutte a human rights defender living in the United Kingdom said that nothing had prepared him for the frail, heart-rending image of the hitherto fit and healthy Kabaka.
"l saw him emerge from his vehicle! Not even the suspiciously prolonged absence from public view! He was visibly unwell and, in the absence of any formal announcement about his state of health, one can only speculate as to what explains his rapid deterioration – whatever the case and cause," Lwetutte said.
"Tthe Baganda, Ugandans and the world are owed a prompt and credible explanation, not least for the good and stability of this country, in order to allay any lurking fears about foul play. The last time a Kabaka was attacked in 1966, the country descended into the abyss and it has never recovered," Lwetutte said.
Artiste Spice Diana said "May God protect our king Ssabasajja"
Many other social media users attacked asked God to protect the king.
In Kabaka's comments, on his birthday celebrations in Bulange Mengo on Tuesday, the Kabaka thanked his subjects who donated to him gifts.
Katikkiro Mayiga said that the Kabaka continues to rally his subjects to fight HIV/AIDs and that the kingdom's target was to wipe out the scourge by 2030.
The Acting supreme mufti Mohamood Kibaate wished Kabaka more years to live.
The Vice President Edward Ssekandi praised Kabaka Mutebi for raising a voice on matters of development and health.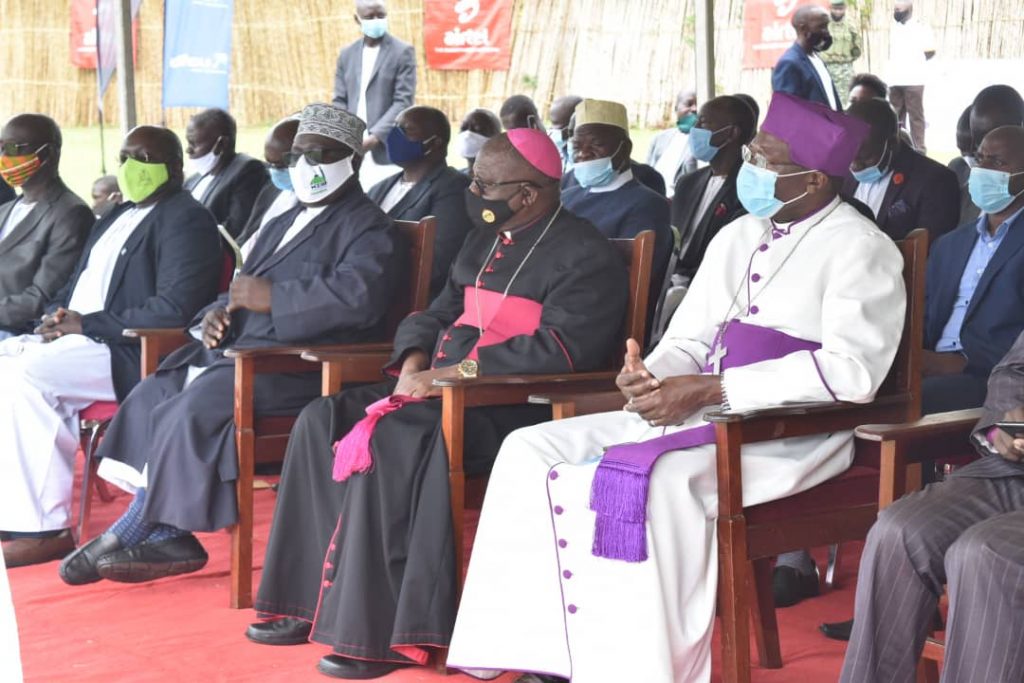 Do you want to share a story, comment or opinion regarding this story or others, Email us at newsdayuganda@gmail.com Tel/WhatsApp........0726054858