MASAKA.Nyendo Township Market in Masaka city, remains vacant four years after it was commissioned by President Yoweri Kaguta Museveni, in April 2017.
It was constructed constructed at Shs.13 billion obtained from the Arab Bank for Economic Development in Africa (BADEA). The new market was supposed to accommodate at least 800 vendors who were previously operating from the old makeshift wooden stalls.

However, the biggest part of the market is currently vacant as the vendors cite the high cost of rent and unfavorable structural design. At least 300 lockups and 80 stalls on the upper floor are vacant.

Eve Nalwanga, who deals in second-hand clothes, argues that the market's architectural design does not favour the nature of their businesses. She explains that the lockups and stalls on the upper floor are not easily accessible by their customers.

Margret Nakalema, a dealer in utensils argues that the Shs.30,000 monthly rent fees paid per stall in addition to other utility bills are not affordable compared to the sales they make from the market.

She says they prefer operating from the open courtyard where they only pay Shs.500 daily dues, other than remaining stuck inside the market structure where they can't be accessed by the customers.

Moses Mukuye, another vendor dealing in foodstuffs indicates that they prefer working on the roadside where they attract customers other than inside the market that is enclosed.

He faults the Ministry of Local Government which was directly charged with the project for not conducting a feasibility study and consultation with the vendors to have an input in the project design before actual construction could commence.

Michael Mulindwa Nakumusana, the Nyendo-Mukungwe division chairperson says they are currently engaging vendors to embrace the new market structures.

He says they were compelled to allow the vendors to return to the market yard and on the roadside to reduce the scramble for stalls on the ground floor, as they devise means of addressing the inconsistencies.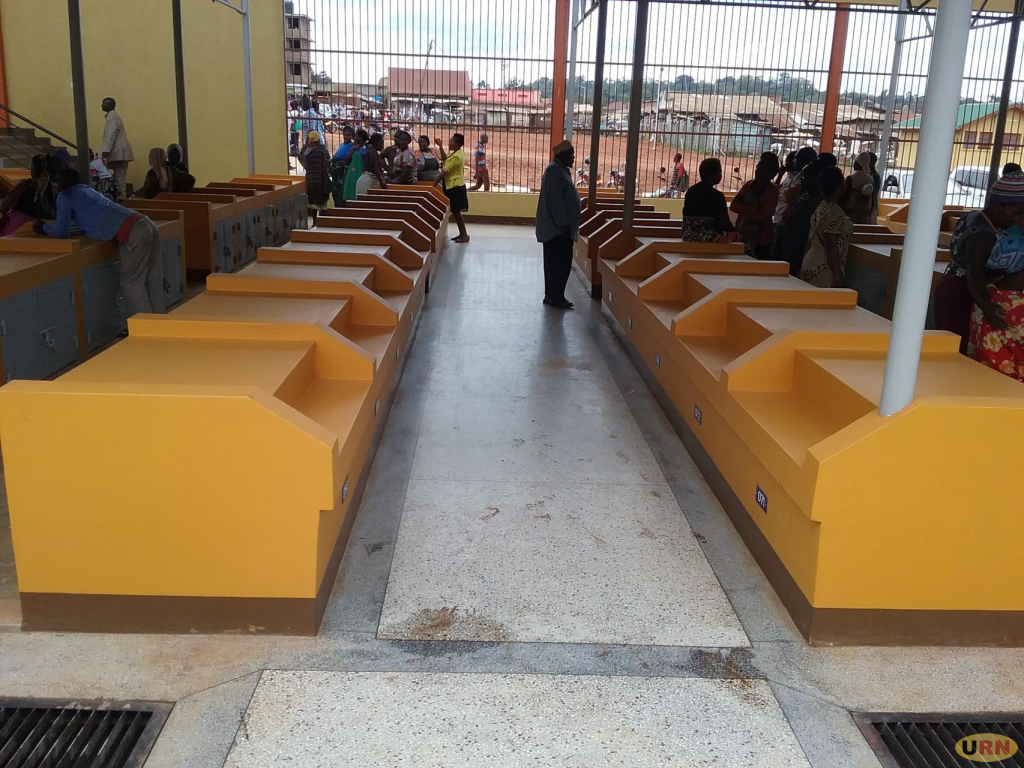 URN
Do you want to share a story, comment or opinion regarding this story or others, Email us at newsdayuganda@gmail.com Tel/WhatsApp........0726054858