Gomba. The slain former President of Uganda Journalists Association (UJA) Robert Kagolo was laid to rest at his ancestral home in Namabeya, Gomba on Friday.
Mr. Kagolo was killed on Thursday when he had gone to the home of his brother Samuel Musiitwa who was also killed this very week. One of the Local Defense Unit (LDU) officers guarding the Late Musiitwa's home gunned Kagolo down after a suspected brawl.
At Kagolo's funeral in Gomba, one of his wives chosen to deliver her eulogy failed to speak but she had on Friday in a Mass at Nansana thanked God for his husband's life who she said "loved us and worked hard to sustain us."
"He always told me to learn to be independent when he would be away. His love for his family will remain within us," the widow said and asked the friends of Mr. Kagolo to remain as friends of the family.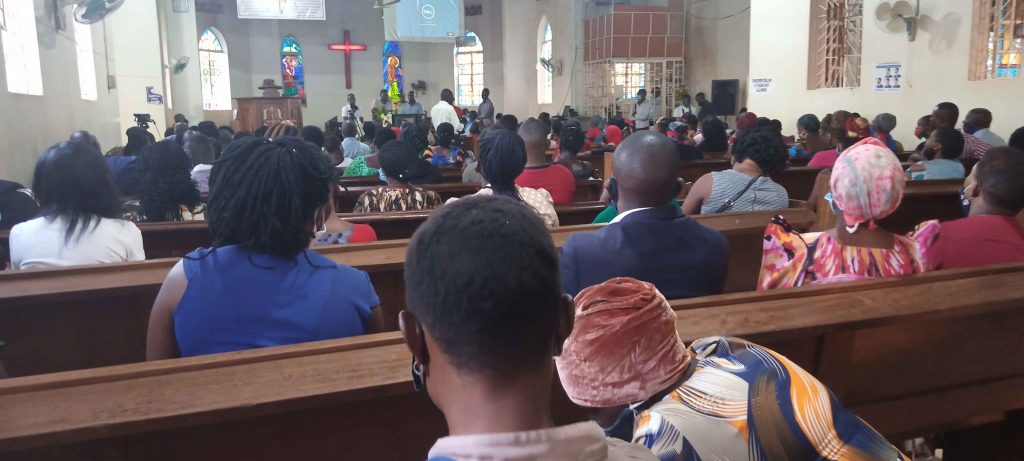 The service at Namabeya on Saturday was led by James Sseruyange of Bukandula Church of Uganda. He told people to be trust in God.
A Uganda People's Defense Forces (UPDF) Major Gen Sam Kawagga attended the burial and gave the family Shs. 10m to help in funeral expenses.
Minister Judith Nabakooba who represented government said that Kagolo was a man who touched lives through his programs.
"The president will soon meet this family to have a discussion," Nabakooba said.
The father of Kagolo, Mr. Sam Musiitwa said that he is under dire pain to lose two sons between a small gap of time.
Veteran journalist Tony Owana criticized the unlawful killing.
Earlier on Friday at Nansana, Kagolo's friends Luba Kyoka and Isaac Mutyaba said they both first saw the deceased 18 years ago when Mulindwa Muwonge and Charles Bwanika Ssensuwa introduced him to us.
"He served with neutrality although he was leaning to the ruling party. His neutrality almost cost him a job during the just concluded election," Mr. Lubakyooya said.
Mr. Isaac Mutyaba said the killing of Kagolo that started with the murders of Muslim clerics and other prominent personalities was worrying the nation.
"Government must stop this. We have lost a dedicated servant of the nation" Mutyaba said.
Mr. Charles Bwanika Ssensuwa describing Kagolo as a brother with whom they started work in 2002, said "Kagolo was eager to learn and determined to fulfil his tasks."
"We worked with him on investigations and political shows. He was persuasive. I, the late Mulindwa Muwonge and Kagolo started together. I now remain alone," Bwanika said.
Kagolo is survived by two wives and children, many of them less than ten years old.
At the time of his death he was a programs manager Star FM where he also hosted three shows including Gafa busa and Teesa ne Robert Kagolo,
Speaking of behalf of the Children, Ms Whitney Kagolo the daughter, said "we will miss daddy, our provider, forever daddy we will always remember you."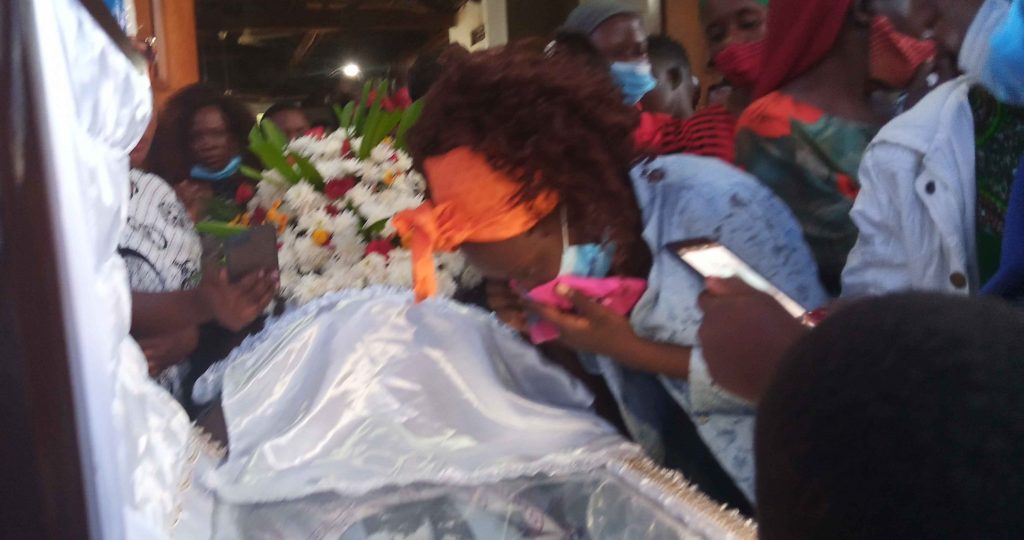 Former NRM mobiliser in Wakiso District Sseninde said that the government must introduce stiff gun control measures to avoid losing precious lives.
"Government is spending a lot of money in security but the country is insecure.
Journalists led by the chief executive of Human Rights for Journalists, Robert Ssempala Ssempala said that the deceased led UJA with diligence and helped the organisation earn respect.
"He was persuasive and did not harbor grievances," Ssempala said.
Kagolo's brother Mr. Kakeeto warned the widows not to re-marry men who will intend to grab their brother's property.
"You are still young and we know you will remarry but we want men who will not steal theproperty of Kagolo. We will be around when u need us for guidance. No one should take Kagolo's property," Kakeeto said.
The LDU who is alleged to have shot Mr. Kagolo was identified as Mamuli Rashid and is in police custody. Kagolo died while he was being rushed to St Joseph hospital Wakiso.
The family said that Kagolo's funeral expenses were met by Works Minister Gen. Katumba Wamala and President Yoweri Museveni.
Do you want to share a story, comment or opinion regarding this story or others, Email us at newsdayuganda@gmail.com Tel/WhatsApp........0726054858