A section of pastors from Lyantonde have joined fellow pastors from Luweero to castigate pastor Jackson Ssenyonga of Christian Life Church Bwaise over allegedly using them to get presidential favors and also obtaining money from them by false Pretense.
They have since petitioned President Yoweri Museveni and relevant authorities to intervene so that justice prevail.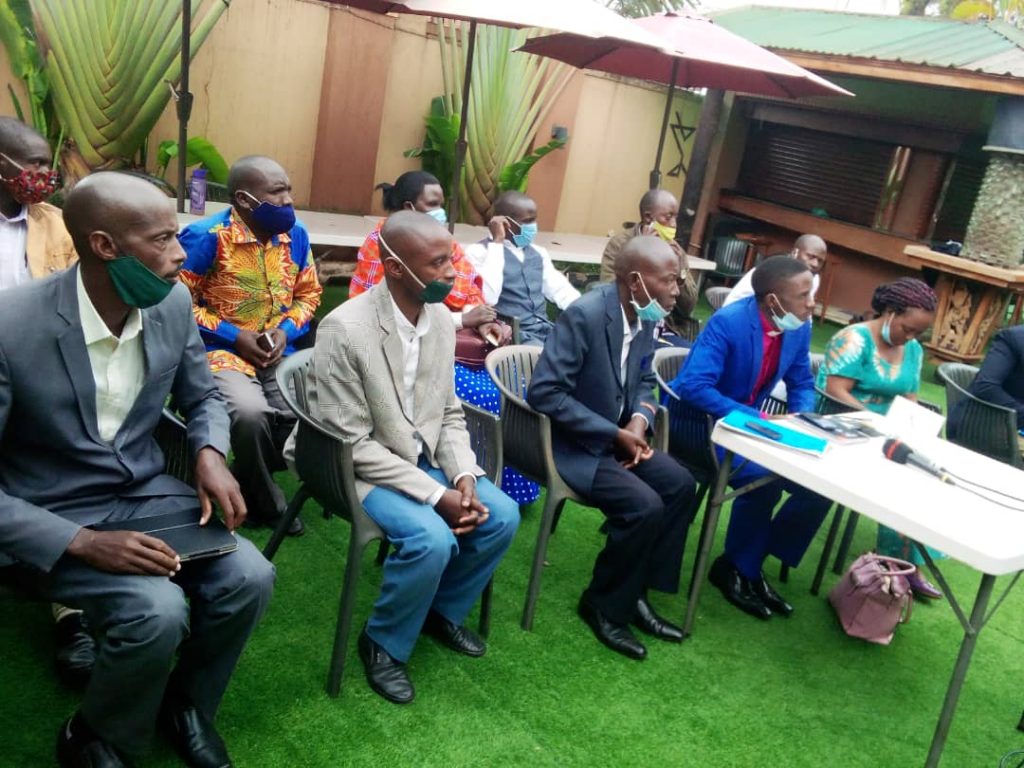 In a press conference held at Landstar hotel Makindye on Wednesday, the pastors headed by pastor Rovin Tumushabe and Moses Nayebale accused Pr Ssenyonga of using them to gain own ends, taking petty cash from them in guise of training them which he never did and also causing loss to them when he told them to enlist in a pastors Alliance project to access development projects which all flopped.
"Am calling upon president Yoweri Museveni to prevail over pastor Ssenyonga and other city pastors who use us pastors from the village" said  Pr Tumushabe.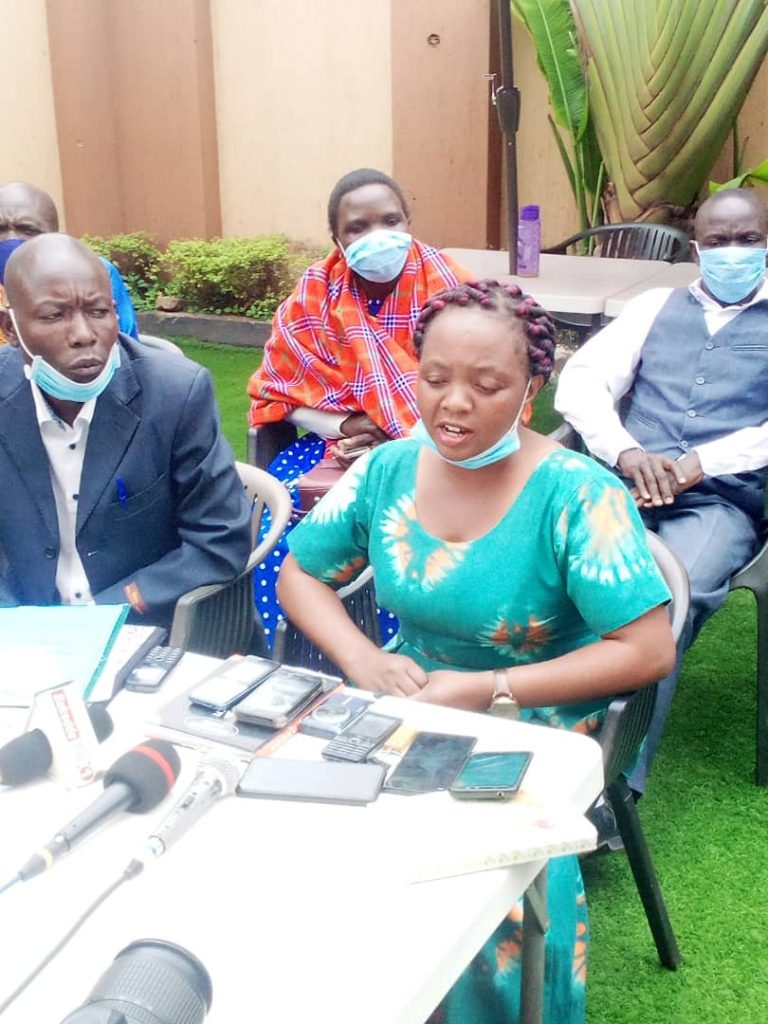 She said in 2019 she started meeting Ssenyonga or sometimes his agents who appointed her coordinator of Lyantonde pastors together with Nayebale and they started mobilising in the whole district using own money though initially Ssenyonga had promised them facilitation.
"We used our money estimated at over Shs. 3.500.000 to cover eight sub counties which make up our district registering and electing Alliance committee. Or. Ssenyonga had promised refunds but has come through" said Tumushabe.
She and Nayebale said at one time Ssenyonga called them to Mbarara that they were going to meet the President to give us development money but only gathered them in a big room where he showed them president Museveni speaking on Top television live from Bwaise and even ordered them to wave to him .
" Ssenyonga and agents had promised us transport refund and development money but we got nothing and now we realize he has been using us. We want him to pay us back our money and also our wasted time not to mention the 4000 per head he took from us for pastors education scheme which never happened " Tumushabe added.
Pastor Ayebale said they have now lost credibility in their home area and wants the President, Inspector General of Police (IGP) and other relevant authorities to intervene.
" We have reported a case at Lyantonde police station with all the above accusations and we hope Pr Ssenyonga and group will not want to frustrate the case" said Nayebale.
These pastor now join another group from Luweero headed by Pr Robert Nsereko who accuse Ssenyonga of various cases including but not limited to obtaining money by false pretence, lying to them wantonly most times using the name of the president.
But last week, while responding to the accusations from Luwero, Ssenyonga acknowledge getting some registration money for operation Bye Bye biwempe in mid 2004 but was quick to say it was a motivational effort and about five churches were elected.
He said such accusations were from pastors who don't like him.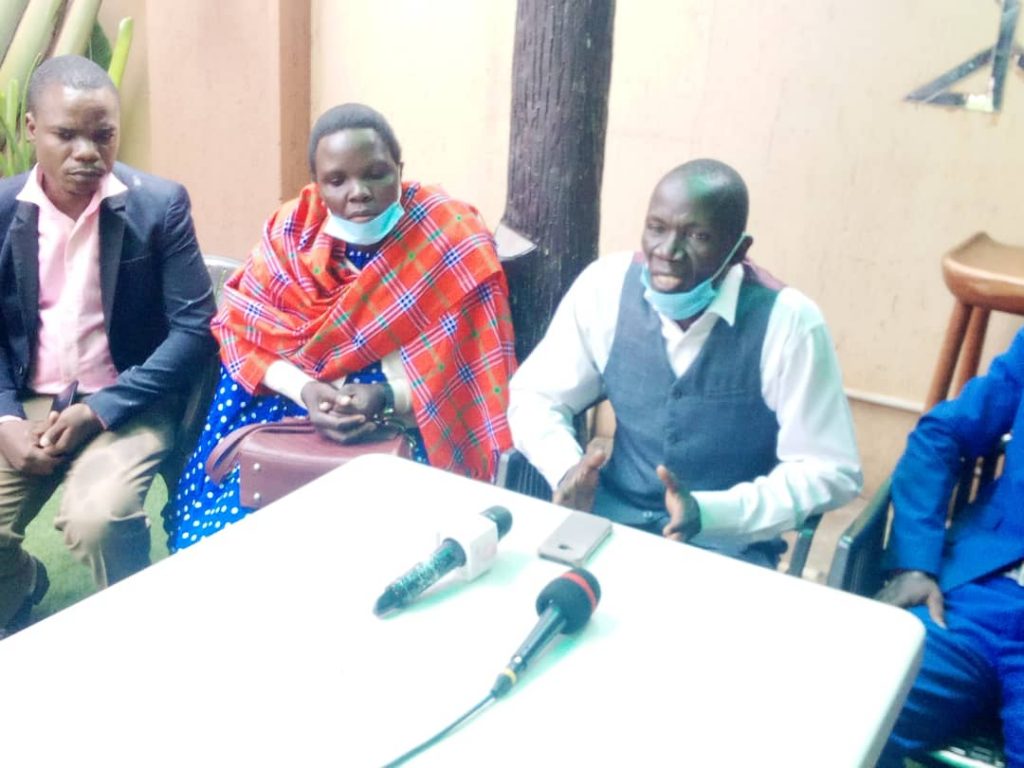 "What we see is the work of pastors who see me progressive. I have opened up a case of defamation and threatening violence against them" Ssenyonga said.
Meanwhile pastors from Kamuli headed by James Ndifuna and Pr James , Babirye Jesca have also reported Ssenyonga and his agents for allegedly intimidating fellow pastors from Busoga who are seeking justice out of Pr Ssenyonga's wrong deeds.
Do you want to share a story, comment or opinion regarding this story or others, Email us at newsdayuganda@gmail.com Tel/WhatsApp........0726054858