By Musasizi Isaac
KAMPALA-UGANDA/NEWDAY: The Uganda Police Force has started moves with the International Police (Interpol) to extradite a Turkey based Ugandan blogger Fred Lumbuye Kajubi in a wider operation against Ugandans who circulated the fake news that President Museveni had died of Covid19 this week.
The revelation against Lumbuye comes three days after President Museveni ordered that whoever authored the news that he was dead, must be located, arrested and face prosecution over "idiotic" behavior that created public anxiety. He said those in the diaspora will be denounced or sent to hell, if they wont be evacuated back home.
The police force moved swiftly arresting on Friday a one Jamil Ssekyondwa who allegedly authored and circulated the Museveni death fake news. Mr. Ssekyondwa aged 22 is in police custody having been arrested from Luwero.
Now the police has said that those who placed responsibility in their hands to circulate the false news about the president are also liable and shall be arrested.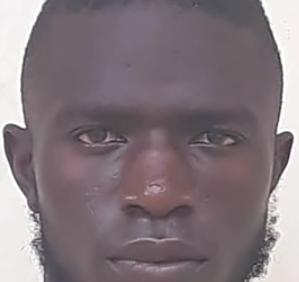 The Police's Criminal Investigations Department (CID) spokesperson Charles Twiine indicated in an interview on Sunday that after a long time of Kajubi's falsehoods, it has now dawned on him. He accused him of circulating unfounded allegations via his social media accounts.
In most of his posts, Lumbuye has announced death, future murders and poison of prominent people. He is also one of the people who announced the "death" of President Museveni as he has in past declared the Kabaka and other big names dead.
He mainly boast owning classified information from secret meetings where death and or poison of prominent people and the nation's plunder among others is planned.
In Twine's interview, he said that Kajubi generates "useless and unfound information" with his cohorts mainly based in European countries but it has dawned on him.
"We have the mechanism (to get Kajubi). It's a matter of time. All those punks will be arrested and brought here to face prosecution," Twiine said on Sunday.
Twiine said that all suspects beginning with Ssekyondwa who will be arrested in the operation will have their phones imaged by forensic experts through laboratories to get the required evidence.
He also said that time is now for people to be held accountable for their actions is circulating fake news via social media.
"How do you announce death of someone without evidence that they have died? Responsibility to announce someone dead lies in the hands of the family members or government if the deceased was its official," Charles Twiine said.
Do you want to share a story, comment or opinion regarding this story or others, Email us at newsdayuganda@gmail.com Tel/WhatsApp........0726054858