KAMPALA-UGANDA/NEWSDAY: Former Lubaga North MP Moses Kasibante under his Advocates for People, has sued the National Drug Authority (NDA) and the producers of Covidex- Jena Herbals Uganda Limited owned by Prof Patrick Ogwang over a patent ownership row of the Covid19 relief drug.

Kasibante's filing brings to two the number of suits against Jena over patent issues in just one week. A concerned citizen and lawyer, George William Alenyo together with the Christian Chamber of Commerce, Agriculture, Industry, Trade and Tourism filed a suit against Prof Ogwang in which they said that Ogwang, a civil servant, developed the herbal medicinal drug using government funds at Mbarara University of Science and Technology (MUST) with other workmates yet now he is single handedly claiming the Covidex patent rights.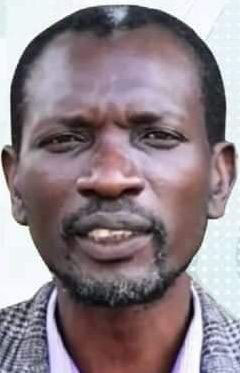 Kasibante is suing with another concerned citizen Musa Muhammad Kigongo. Their notice of Motion drafted and filed by Mbabali Jude and Company Advocates on July 13, 2021 in civil suit number 209, they want court to order the NDA to nullify the permission granted to Ogwang to produce Covidex.
Kasibante's 22 point affidavit generally states that letting Ogwang to enjoy the Covidex patents will deprive the public of the social good in favor of a private individual and firm.
In part of his affidavit he states that on June 14, MUST in a press statement signed by the Vice Chancellor, it is clear that the claims of Jena Herbals to own the patent is unrightfully.

"(But) I was shocked a few days (after MUST warning) to see Jena Herbals vowing to continue production, sell and distribution of Covidex," Kasibante states.

Citing the Industrial and Property Act of 2014, Section 20 (5) and (7), Kasibante says the patents of Covidex belong to MUST.

"As a former MP, in 2014, we enacted the industrial and property Act…..once the employee in the course of his duties innovates anything, the patent belongs to the employer," be states asking court to order Jena herbals to stop producing, distributing and selling Covidex.
The plaint also prays for a declaration that the decision to validate Covidex as a product of Jena Herbals was "irrational, legally improper and unjustified reached without due regard to the law of natural justice" and therefore court should declare that the rights to patent of the Covidex drug belongs to MUST.

The Petitioners also challenged the procedure and decision taken by NDA to approve Covidex as a supportive drug in management of viral infections including covid19

"Jena herbals is not the rightful owner of the patent (and therefore) it is not only illegal, procedurally improper, irrational, unconscionate, malafide and unjustifiable, (it is also) prejudicial to public interests and the tax payers," the plaint reads.


Do you want to share a story, comment or opinion regarding this story or others, Email us at newsdayuganda@gmail.com Tel/WhatsApp........0726054858