By Stephen Lwetutte
LONDON-UNITED KINGDOM/NEWSDAY: The Luganda idiom "Enkuba eryokanga n'etonnya ne tulaba ensiisira bwe zenkanya emyoyo" (referring to the crunch of "separating the men from the boys") seems to best befit the comparative observation of measures taken by Presidents Museveni and Amin when faced with a public emergency of a criminal nature.
The number of victims hacked to death or injured by unknown people using machetes (bijambiya) has breached the 30 point mark in only a couple of weeks. At that rate, and if nothing changes, the country is headed for killings of cold-blood massacre proportions. We hear of daily reassurances, including from the "Ssabalwanyi" (self-proclaimed Chief Warrior) President Museveni, about how the culprits have been identified.
We also hear of joint security operations mounted to neutralise what appears to be murder squads freely roaming villages and acting with increasing reckless abandon, sometimes hacking victims in broad day light, and proving to be very slippery to nab at that, as they seem to slither away on each occasion.
In contrast, General Idi Amin reacted resolutely to the emerging serious problem of "kondoism" (violent armed robbery) – having earlier in 1971 set up the police Public Safety Unit to specifically deal with this crime, he in 1972 issued an edict to direct the operations of this unit. Interestingly, although President Amin had suspended the constitution and he was ruling by decree, he invariably wanted, like any dictator, to nevertheless be seen to be acting under some kind of legal framework as if to justify and legitimise their actions.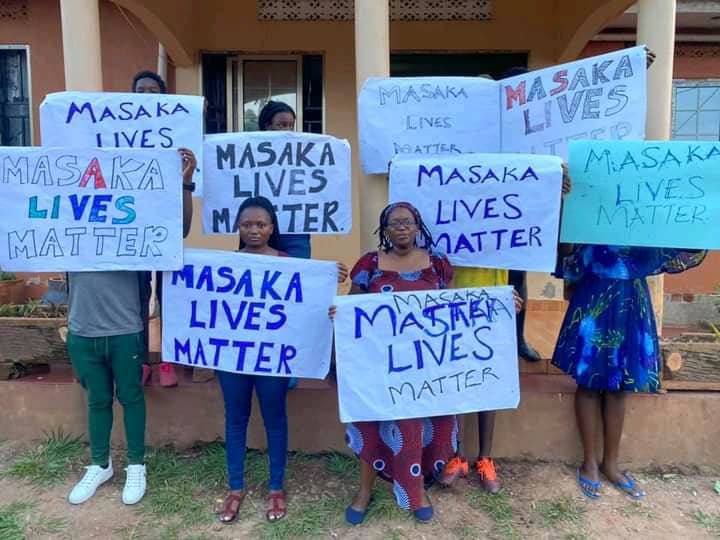 So, on May 8 1972, President Amin signed the "Robbery Suspects Decree" No.7 of 1972, which stated: "Where a security [ie. armed forces or police] officer has reason to believe that any person has or is about to commit the offence of robbery within the meaning of Section 272 of the Penal Code and such person refuses or neglects to submit to arrest by any person or does any act calculated to evade arrest, then such security officer may use any force he may deem necessary to prevent the escape of such a person". Although, as expected, that decree fell far short of international standards and was open to abuse and indeed was badly abused, you could tell the intention of the decree was to do something practical and tangible about "kondoism".
On President Museveni's watch, many unexplained murders continue take place without the relevant authorities properly and professionally investigating and/or making the outcome of any such investigations public. The ongoing hackings in the Buganda Kingdom county of Buddu are happening against a specific political backdrop in the aftermath of a massive electoral defeat of the ruling National Resistance Movement (NRM) government to Mr Kyagulanyi's opposition National Unity Platform party in the county.
It would take a lot of persuasion to believe that the NRM government that claims and boasts of ushering into Uganda an era of peace and tranquility, is the same government that is being presiding over a situation whereby a bunch of murderers are going around hacking victims unchallenged. The murderers do not seem to be motivated by material things or money, nor are they putting forward any other demands, not even political ones. There is definitely more to this situation than meets the eye.
In the meantime, the murderers have even grown so bold that they anonymously disseminate information with details of their next targets. In conditions of the night curfew, the residents are rendered hapless, helpless and extremely vulnerable to the marauding murderous gangs, who are well aware that the neighbors would be unable to come to their rescue in the event of an attack for fear of breaching the curfew time.
Where people continue to lose their lives, it is immaterial by what method it happens, whether disguised or open. The right to life non derogable and it is the primary responsibility and duty of any government to uphold that right. Paying lip service to that responsibility and duty is probably worse than genuinely trying but failing. The differences in approach between President Museveni and President Amin in this respect couldn't be starker!
The writer is a Multilingual Human Rights Practitioner, formerly at the International Secretariat of Amnesty International in London for over 20 years and now Legal and Human Rights Consultant.
Do you want to share a story, comment or opinion regarding this story or others, Email us at newsdayuganda@gmail.com Tel/WhatsApp........0726054858