KAMPALA-UGANDA/NEWSDAY: Faced with an impending appearance at Masaka Police Station on Monday, for his alleged involvement in the machete killings that have claimed over 30 lives, Kawempe North MP Mohammad Ssegirinya has turned guns to his adversary Sulaiman Kidandala of masterminding his woes.
Ssegirinya without providing any evidence but speaking with confidence with bouts of tears says it is Kidandala frustrated with Kawempe North Parliamentary elections loss, who is behind tarnishing his name'
"Because you want Kawempe North constituency, Kidandala, is this what you have resorted to? Because you want to be MP? Take the constituency but don't aim to take my life. What do you think the bereaved families, when they see me linked to the murders, what do they take of me?" Ssegirinya asked in an interview.
He said the invite to be quizzed over the Masaka killings have cost him reputation among folks and the entire nation.
"If you are taking the seat do it without character damaging" Ssegirinya said. He said he has never held leadership position (but he was councilor at KCCA) and was only saved by Bobi Wine who backed his parliamentary bid.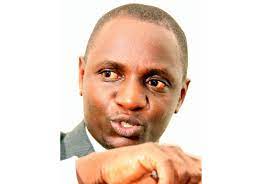 "They are determined, even when they see me dead, it's okay to them for as long they will take the post," Ssegirinya said amidst sobbing.
"You have never seen me cry. I am a firm man but where there is loss of life, when people have been killed, it goes overboard. You can't imagine that regardless of my criticism of the Masaka killings via my social media, I can be linked to the same," he said.
Police summoned Ssegirinya and Makindye West MP Allan Ssewanya to appear to be quizzed over the killings in Masaka.
Kidandala dragged Ssegirinya to court over lack of academic qualifications. Kidandala's success in the suit however seems obstructed because court has no evidence Ssegirinya who was in Kitalya Prison at time of serving him with the petition, received it.
Although Kidandala's legal team insists they served the OC of Kitalya, there is no evidence and the judge blocked their plea to have the Kitalya visitors' book presented to convince court they had been there and served Ssegirinya through the OC.
Do you want to share a story, comment or opinion regarding this story or others, Email us at newsdayuganda@gmail.com Tel/WhatsApp........0726054858