KAMPALA-UGANDA/NEWSDAY: Sisimuka founder and social activist has eulogised "my great friend, the former Speaker Jacob Oulanya" as a workaholic who dedicated all his life to national service.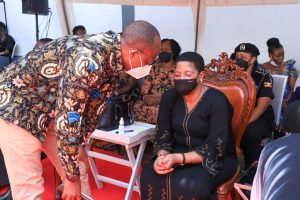 "For us who were close to him know how he defied medical recommendation. But he did it because he was a natural workholic. He served with diligence his party, his bosses, " Gashumba told NEWSDAY.
Mr Gashumba was among the few who received Oulanya's casket at the tarmack of Entebe International Airport on April 1.
Oulanya before ascending to he position of the country"s number three position had gone through four other hectic campaigns. He went through a very hectic campaigns to become his party (NRM) flag bearer. It now dawned on him he was to campaign for the Omoro county MO seat which he undertook along with campaigning for his boss.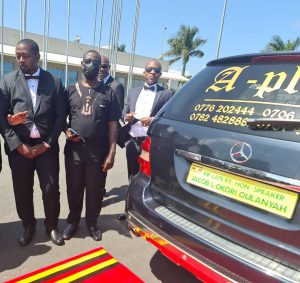 Then there came the plot to become the Central Executive Committee (CEC) member which was equally a hard do. But to peak it all, was the race to become the speaker where he faces former boss Rebecca Kadaga.
Although eventually Oulanya in May at Kololo was elected speaker, he had gone through unbearable stress that would ordinarily not befit a sick man.
In yesterday's interview with Newsday, Gashumba called upon those left behind, all to prioritize what is ignored but that matters to us- health and family.
"Family and self well being should too our list of the first, " Gashumba said.
The social activists camped and been part of the mourners since 20th March when President Museveni announced Oulanya dead.
He will be buried on April 8, a day constitutionally designated as a public holiday to honour the speaker who in precedence is number three after the president and his vice.
Do you want to share a story, comment or opinion regarding this story or others, Email us at newsdayuganda@gmail.com Tel/WhatsApp........0726054858