By Stephen Lwetutte
LONDON-UNITED KINGDOM/NEWSDAY: It is a matter of public record that His excellency Robert Kyagulanyi Ssentamu (akso a singer using stage name Bobi Wine) the National Unity Platform (NUP) presidential candidate for the January 2021 elections in Uganda, has repeatedly berated NUP members and supporters never to demonize and vilify anyone on account of their ethnic, political religious or party membership grounds. He has argued that NUP welcomes everyone who agrees with what it stands for and its policies. He has argued that any differences on these grounds notwithstanding, many Ugandans share NUP's aspirations of ridding the country of Museveni's tyranny, which is the super priority at the moment for the country, and to be able to make a fresh start, to rebuild and rehabilitate itself after wasted and destructive generations of his rule spanning almost 40 years. The true and genuine NUP and Uganda patriots, he said, would be told apart by their conduct, behaviour and contribution.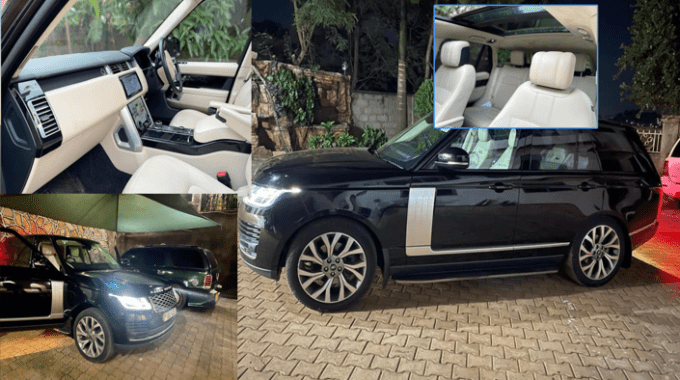 This statement followed rife rumours that President Museveni and other political detractors had planted their personnel within the NUP ranks for the purposes of collecting intelligence and/or disrupting and derailing NUP activities. His response and approach to these allegations was calm, measured and civilised, but clearly not reckless, negligent or irresponsible – "we shall tell everyone apart by their actions" he advised, in apparent reference to the scripture verses 15 – 20 in Matthew 7 in the Holy Bible: "¹⁵Beware of false prophets, who come to you in sheep's clothing, but inwardly they are ravenous wolves. 16 You will know them by their fruits. Do men gather grapes from thornbushes or figs from thistles? 17 Even so, every good tree bears good fruit, but a bad tree bears bad fruit. 18 A good tree cannot bear bad fruit, nor can a bad tree bear good fruit. 19 Every tree that does not bear good fruit is cut down and thrown into the fire. 20 Therefore by their fruits you will know them."
Yesterday, Sunday 19 September 2021, music star Joseph Mayanja (stage name Chameleon) and long-time Bobi Wine friend, but also his industry arch rival, revealed on a function at which he was handed a state-of-the-art Range Rover on behalf of the ruling National Resistance Movement (NRM) Chairman, also the illegitimate President of Uganda following the massive rigging of the January 2021 presidential elections, that he is the party's prodigal son who has never left the NRM. Humiliatingly kneeling down and overwhelmed by the gift, he euphorically asked for his statement be recorded for reference, in case anyone doubted him. The physical handover was done by inebriated young men amid streams of expletives in the company of President Museveni's younger brother reportedly on behalf of President Yoweri Museveni.
It will be recalled that Chameleon made a great show of joining NUP last year amid great fanfare, including a photo opportunity with Bobi Wine that went viral, following another well-publicised stint in the oldest political party in the land, the Democratic Party (DP). Shortly after, he predictably sought to stand for Mayorship on the NUP ticket, but he was rebuffed, a decision that raised eyebrows in political circles given Chameleon's presumed popularity and celebrity status, but demonstrated NUP's brilliant political judgement . It was considered a brave decision in light of the relationship Bobi Wine had had with Chameleon and Chameleon's own status. Chameleon ended up standing as an independent and being humiliated at the polling box after voters decisively shunned him.
Lately, Chameleon has been known to camp up in the northern city of Gulu for days on end and to politically elope with powerful army General Salim Saleh, another younger brother to ageing President Museveni, who is now believed to be the éminence grise (the real king behind the throne). Chameleon has claimed that he was lobbying for material facilitation on behalf of artists whose industry has been ravaged by the  shut down for close to two years as a result the COVID-19 pandemic restrictions, and are suffering financial hardship.
Bobi Wine reportedly disapproved of the move which he said amounted to the arts industry being deliberately and purposely subdued into submission to the whims, dictate and wishes of the Museveni tyranny in exchange for financial favours, instead of doing the needful and reopening the industry. This prompted Chameleon to retort angrily to Bobi Wine's remarks, but now appears to have publicly reaped from his meekness to the regime.
At the handover occasion of the new vehicle, a scene itself to behold, watching one of Africa's top musicians being humiliated to pauper status, in contrast to regional rivals, by kneeling for a Range Rover, just goes to demonstrate how the confidence, self-worth and dignity of many of our top talent has been degraded under President Museveni. Regional counterparts do not have to think much of being smooth riders in the latest models of any vehicle make in the world. Our top brand, on the other hand, is being seen kneeling for well-connected kids in a drunken state as if to demonstrate who is boss and whom they are capable of humiliating. Chameleon's financial status might also have been over rated.
In stating how every NUP member will be judged by their actions and denying Chameleon the NUP card to stand as Mayor for Kampala last year, Bobi Wine knew exactly what he was doing and talking about, and he is constantly being publicly vindicated. Many artists, the deliberate actions by the Museveni military junta to undermine them notwithstanding, have remained steadfast and true to their beliefs and principles. In an interview with french international TV channel France 24 a few days ago, Bobi Wine reiterated how he was not going to hold any talks with dictator Museveni unless and until certain conditions were met that would ensure that any talks were open, people-centred and focused on matters that affected the whole country and not individuals or a narrow group of individuals. This followed the expression on the same French channel by President  Museveni a few days earlier his willingness to hold a dialogue with Bobi Wine within the context of the dutch-financed Interparty Organisation for Dialogue (IPOD), a platform meant to bring together political parties and organisations for the purposes of collaborating and working for Uganda as a matter of priority, but which is believed to be manipulated, dictated to and dominated by the ruling NRM. Thus, unlike Chameleon, Bobi Wine has not only refused to kneel down before Museveni, he has consistently and bravely stood up to him. This is the political equivalent of separating wheat from the chaff, as various public actors are ultimately judged by their actions – this struggle was never meant for the faint-hearted, meek-minded, the greedy and hypocrites.
The writer is a Multilingual Human Rights Practitioner, formerly at the International Secretariat of Amnesty International in London for over 20 years and now Legal and Human Rights Consultant
Do you want to share a story, comment or opinion regarding this story or others, Email us at newsdayuganda@gmail.com Tel/WhatsApp........0726054858